The UN human rights office hailed "a sharp de-escalation of hostilities" in the conflict zones in eastern Ukraine since the warring sides signed a new truce on September 1, following a fragile truce agreed in Minsk in February.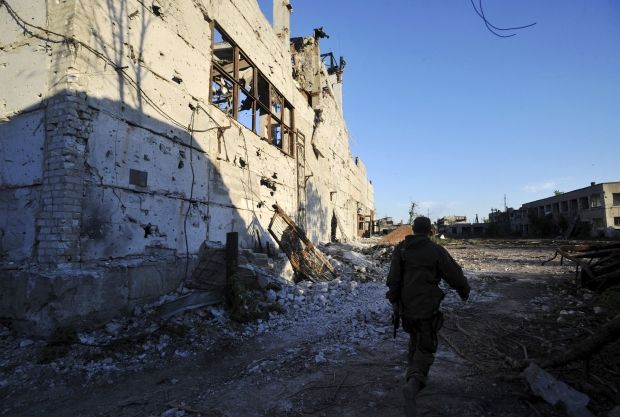 REUTERS
"Though the hostilities have not ceased completely ... shelling of populated areas has decreased dramatically," Gianni Magazzeni, head of the office's Americas, Europe and Central Asia branch, told reporters. 
"The number of civilian casualties, especially those caused by shelling, has also significantly dropped," he said.
In its latest report on Ukraine, the rights office said that between August 16 and November 15, 47 civilians were killed and 131 injured in the conflict zones of eastern Ukraine, less than half of those registered during the previous three-month period.
But nonetheless, at least 9,115 people -- including civilians, soldiers and militia members -- have perished since the beginning of the conflict in mid-April 2014, with another 20,797 injured, Magazzeni said, describing this as "a conservative estimate."
Most of those hurt and killed since August have fallen victim to landmines and other explosive devices, the report said, underscoring "the urgent need for extensive mine clearance and mine awareness actions on both sides of the contact line."
Ukraine's emergencies ministry said that by last month it had cleared the separatist Donetsk and Lugansk regions in the former Soviet republic's once-booming industrial heartland of more than 44,000 mines.