Militants secretly deploy "withdrawn" weapons in Sloviansk direction – intelligence data
17:47, 20 December 2015
War
The combined Russian-separatist forces have secretly deployed weapons prohibited under the Minsk agreements in Sloviansk direction, as noted in the report of the Chief Directorate of Intelligence of the Ukrainian Defense Ministry on the situation in the Anti-Terrorist Operation zone as of December 20.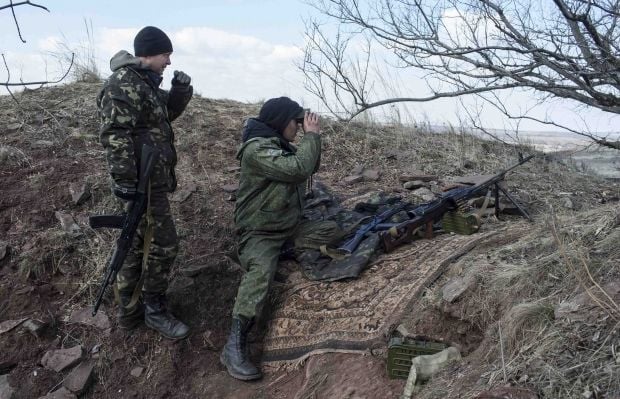 REUTERS
According to intelligence data, the militants focus their efforts on strengthening the advanced units with snipers, anti-tank weapons and air defense systems in Sloviansk, Donetsk and Mariupol directions; regrouping units in Donetsk, Mariupol and Volnovakha directions; maintaining the units of the Russian occupation forces to be ready to act immediately; staffing formations and units, building up logistics and medical support; conducting reconnaissance of the ATO forces in Novoaidar and Sloviansk directions; enhancing the combat capabilities of units and formations.
It is noted that the OSCE Special Monitoring Mission has been provided with the information showing the presence of weapons near the cities of Luhansk and Donetsk, which are prohibited under the Minsk agreements, including tanks, 122 mm  multiple rocket launchers and mortars.
If you see a spelling error on our site, select it and press Ctrl+Enter