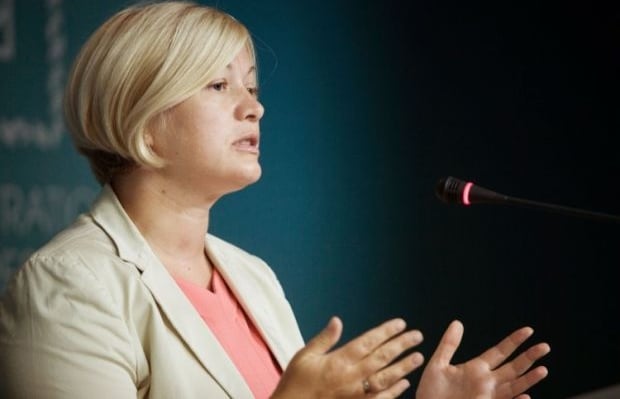 Militants demand the release of their long-imprisoned cronies / Photo from UNIAN
"Very often they agree to give us the prisoners only when they are on the brink of death. Recently, one of those released in July died, failing to recover from the stab wounds: he was brutally tortured. When the militants hand over to use the half-dead people, they are hoping to absolve themselves of responsibility for the torture and murder," Gerashchenko said in an interview with the Ukrainskiy Tyzhden newspaper.
At the same time, the official reported that the militants also want the Ukrainian government to release the criminals convicted long before Russia unleashed the war in Donbas.
"Recently, they requested the release of an individual who had been convicted in 2003 of murder and had already spent 11 years of his 15-year sentence in prison. Very often they put on the prisoner exchange list the individuals who have no relation to the current situation, but are the cronies of today's gangsters," said Gerashchenko.
Read alsoGerashchenko: No document on militants' amnesty on Minsk agendaShe also noted the Ukrainian side had been trying to secure the swap of a severely wounded man with amputated legs, wounds to the eye and abdomen.
"We were prepared for surgery, an ambulance was waiting, his wife was there to pick him up. An then the militants refuse, saying they don't have him. Then, when we bombard them with factual evidence, they say that the Red Cross has not yet visited all prisoners in Ukraine, and that first of all they want to see all of the detained militants, and only then allow us to the wounded man," said Gerashchenko.
She stressed that she was elaborating on the details, so that the people understand what kind of gangsters the Ukrainian government has to deal with.