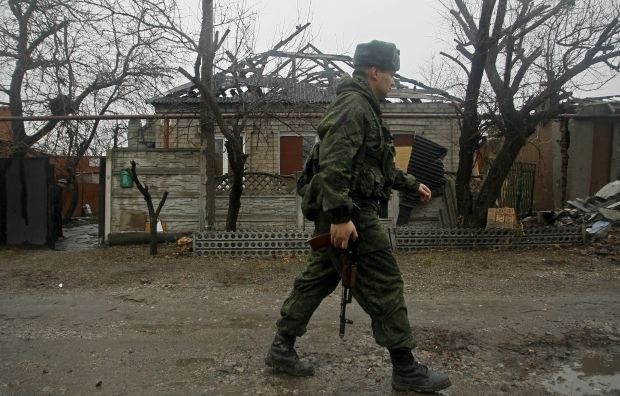 REUTERS
"On January 3, the SMM visited Kominternove (23km north-east of Mariupol) and observed approximately ten armed "DPR" members," the OSCE SMM said in an update on January 4, which is based on information received as of 19:30 local time on January 3, 2016.
The SMM said it had been approached by a number of residents (male and female, elderly and middle aged) who said that the village was shelled on December 31, 2015.
"The SMM observed three craters, and assessed them to be have been caused by 82mm mortar impacts. At a nearby uninhabited house the SMM observed damage to gates, a fence and a tree in the vicinity assessed to have been caused by shrapnel and indirect fire, with the marks on the tree assessed as having been caused recently. A resident showed the SMM a tail fin from an 82mm mortar which, it was claimed, had been removed from one of the craters," the update said.
According to the update, two "DPR" members appeared and prevented the SMM from visiting an area located east of the village.