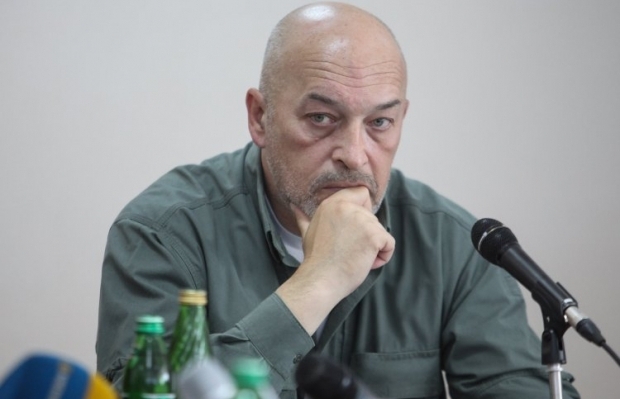 Photo from UNIAN
"Suddenly, I discovered another facet of a hybrid war," Tuka wrote on Facebook on Monday.
Last week, the pro-Russian militants transferred to our schools the letters, which, as they wanted us to believe, were written by the Ukrainian children living in the temporarily occupied areas [of Luhansk region]," the official said.
"In addition to speculation on values sacred to all mankind, experts from the "Lubyanka" [FSB HQ in Moscow] did a hatchet job," Tuka wrote, noting these fabricated letters are full of the Russian propaganda clichés.  
Tuka elaborated on the most obvious inconsistencies:
"- Complex philosophical themes not natural to children's thinking ('We live in one country, but we're all very different,' 'We have a common history and common culture. And we are all Orthodox Christians!!!').
- The use of propaganda cliches inherent to the rhetoric of the Kremlin's experienced speakers ('But you have chosen the Euro-integration path of your development and decided to annihilate the Russian speakers of Donbas, because they don't' like Russians in Europe');
Read alsoRussia's security strategy means more problems for its neighbors- Excessive aggression and threats ('Tell your fathers to stop bombing us, or there will be repercussions.')"
Noting that there were a total of nearly 20 of such hoax letters, Tuka urged the militants and their Kremlin chiefs to not involve the children in propaganda, stressing that there will be no forgiveness for such actions.
Несподівано відкрив для себе ще одну грань «гібридної війни» Кремля – готовність використати в своїх брудних технологіях...

Опубликовано George Tuka 11 января 2016 г.