Militants hamper OSCE inspection in Kominternove
18:50, 15 January 2016
War
The Russian-backed militants prevented the first deputy chief of the OSCE Special Monitoring Mission, Alexander Hug, from inspecting a house on one of the streets of Kominternove in Donbas despite the fact that the official was accompanied by represemtatives of the Russian Federation, press officer of the Joint Center for Control and Coordination of Ceasefire (JCCC) Vasyl Labai said in an interview with 112 Ukraine TV channel.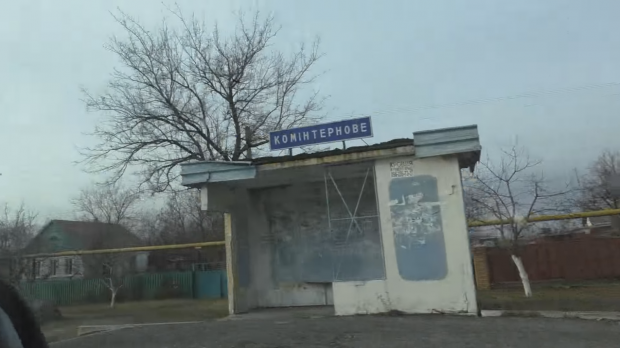 Militants obstructed OSCE inspection of a house in Kominternove / youtube.com
"Today, just a few hours ago, the deputy head of the OSCE [special monitoring] mission, Alexander Hug, was Kominternove. And he was not allowed to enter the house on Zhdanov street. This is despite the fact that he was accompanied by representatives of the Russian side to the JCCC," the official said.
According to Labai, this could indicate that "there may have been banned weapons and military personnel" in that house.
"And I do not rule out that there may have also been the servicemen of the regular armed forces of the Russian Federation," said the press officer.
If you see a spelling error on our site, select it and press Ctrl+Enter