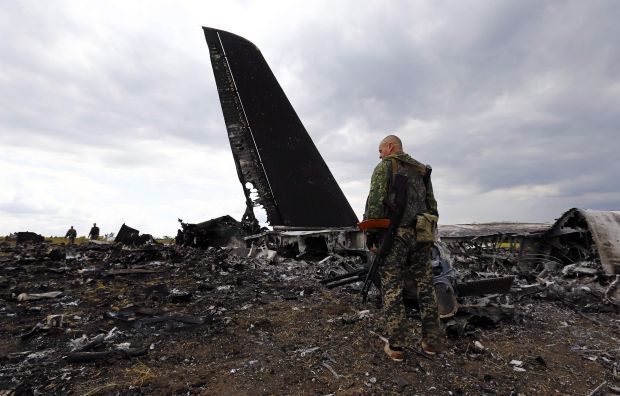 REUTERS
"The service check was carried out over the materials published in  number of Internet media. The photos show stamps of military prosecutors. The text, which is revealed on the photo, is rigged and does not correspond to the original version, which is stored in the General Staff of Armed Forces of Ukraine. The very "document" is composed of a number of parts of different materials of the investigation and criminal proceedings," the General Staff said.
The General Staff recalled that the air transport was the only link with Luhansk airport at that time. "Only in this way, the Ukrainian military could evacuate the wounded, deliver food and ammunition. Before the terrorists shot down the Il-76 military transport aircraft, 19 planes had successfully landed in the airport," the report says.
As UNIAN reported earlier citing Chetverta Vlada online media outlet, Chief of the General Staff of the Armed Forces of Ukraine Viktor Muzhenko was provided information that the militants were preparing to shoot down Ukrainian military transport planes taking off and landing in Luhansk airports on June 13, 2014, but nevertheless, he ordered their deployment by air in Luhansk airport.