Russian soldier wounded in Debaltseve awarded Swiss hand watch by Def. Min.: media
19:50, 08 February 2016
War
The Conflict Intelligence Team used open source intelligence methods to prove that the orders on Debaltseve offensive and closing the "pocket" around the surrounded Ukrainian troops was given at the highest levels of the Russian state.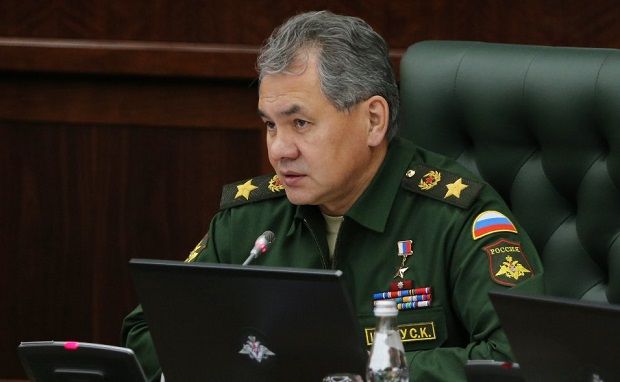 mil.ru
Explaining Russian leadership's actions requires a look back to the international situation in late 2014 — early 2015, CITEAM activists say in their investigation.
After the second Minsk agreement was signed on February 12 2015, Ukraine's Anti-Terrorist Operation spokesman said the separatists had been ordered to "take Debaltseve at all costs".
The fact that Russian military took part in the battle for Debaltseve has been repeatedly proven for example by an investigation by blogger "askai707" on the 5th Separate Tank Brigade, an interview with a wounded 5th brigade tank crew member Dorzhi Batomumkuev taken by Russia's "Novaya Gazeta" reporter Elena Kostyuchenko, an investigation by Bellingcat "How These Adorable Puppies Exposed Russian Involvement in Ukraine" and a Vice News documentary "Selfie Soldiers: Russia Checks into Ukraine." 
Dorzhi Batomunkuev revealed in the interview that Russian soldiers at Debaltseve were ordered to shoot to kill at any Ukrainian soldiers trying to escape the pocket; there was no order to disarm them or take them prisoner.
Thus, not only control over Debaltseve, but also the lives of a large number of Ukrainian soldiers were a bargaining chip in the negotiations that led to the Minsk-2 agreement. This is also confirmed by a Wall Street Journal article (paywalled), according to which Vladimir Putin demanded from Poroshenko during a phone call that the Ukrainian soldiers in Debaltseve put down their arms and leave the area, as they were surrounded.
During a routine monitoring of social networks, CITEAM discovered the profile of Evgeniy Usov, a soldier from the 6th Separate Tank Brigade (military unit N0 54096, Mulino, Nizhniy Novgorod region).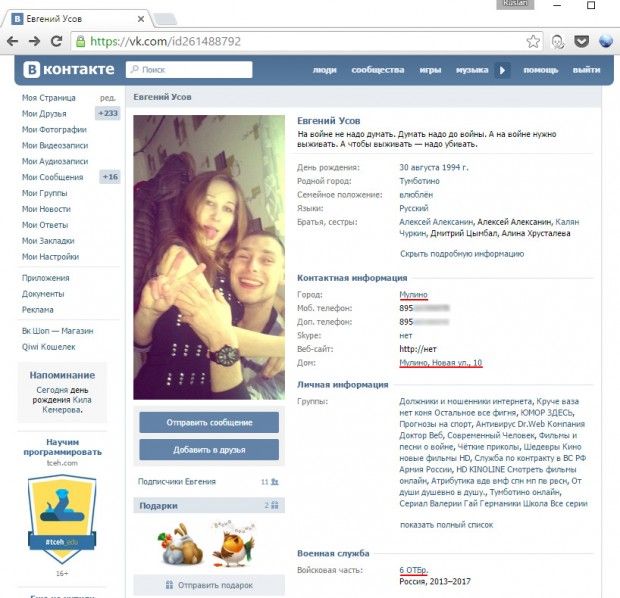 citeam.org
Apart from Evgeniy Usov stating himself he was a serviceman of the 6th brigade, there are other facts that confirm this. In September 2015, an independent investigator askai707 published an investigation on the 6th brigade fighting in the battle for Ilovaysk in August-September 2014. He managed to identify many 6th brigade servicemen, many of whom were on Evgeniy Usov's friend list.
Judging by the pictures and postings in social networks, the investigators revealed that Usov had in fact suffered a shrapnel wound and was transferred for treatment to a Burdenko military hospital in Moscow.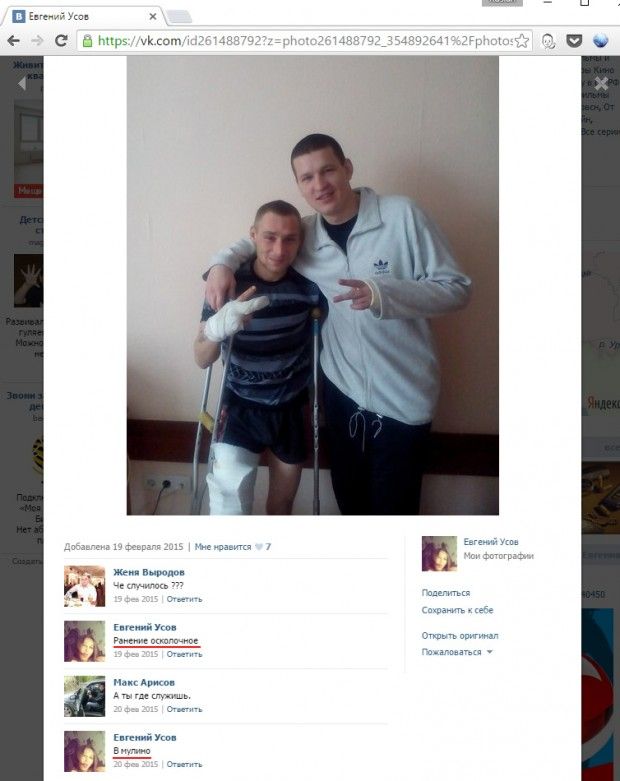 citeam.org
The activists have also spotted a picture of Defense Minister Sergei Shoigu visiting the wounded. The minister awarded Usov with the swiss-made hand watch.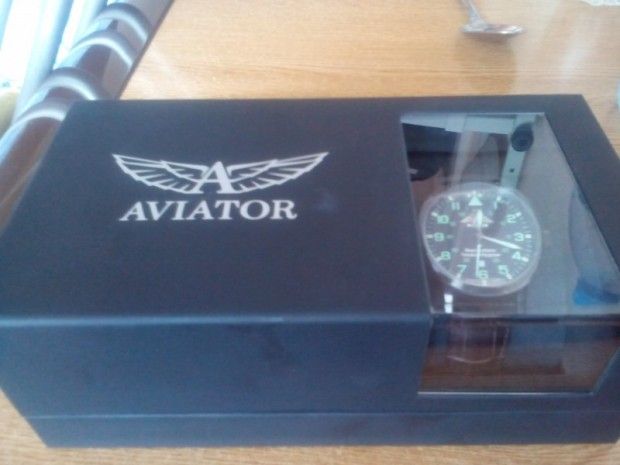 citeam.org
The photo shows Usov lying on a hospital bed. To a friend's question "What did the minister say to you?" Usov replies the minister had wished him to get well and go back to the ranks soon. The next profile photo indeed shows a souvenir Aviator Airacobra watch with the Russia's Ministry of Defense logo on the dial.
"While a soldier can sustain a shrapnel wound due to mishandling weapons or while on maneuvers, we doubt in that case the Defense Minister would have visited him in person and awarded him with a watch. We believe such an honor could only be deserved by fighting in a significant battle," the activists suggested.
Read alsoDebaltseve pocket in Donbas was created mainly by Russian troops – YashinUsing various methods of open source intelligence, the volunteer investigators have established the timeline of Usov's injury and determined where the photos were taken, presenting evidence that the only major battle fought in late January and early February 2015, for which Evgeny Usov got a personal award from the minister of defense was the battle for Debaltseve, which became a bargaining chip in Putin's talks with Ukrainian President Petro Poroshenko.
If you see a spelling error on our site, select it and press Ctrl+Enter