Three dead as mini bus hits land mine in Donbas 'grey zone'
11:05, 10 February 2016
War
Three passengers of a Volkswagen Transporter minibus have been killed in a blast as the vehicle hit a land mine near the Maryinka checkpoint in the so-called 'grey zone' in Donbas, eastern Ukraine, Press Secretary for the Anti-Terrorist Operation Andriy Zadubinny told UNIAN.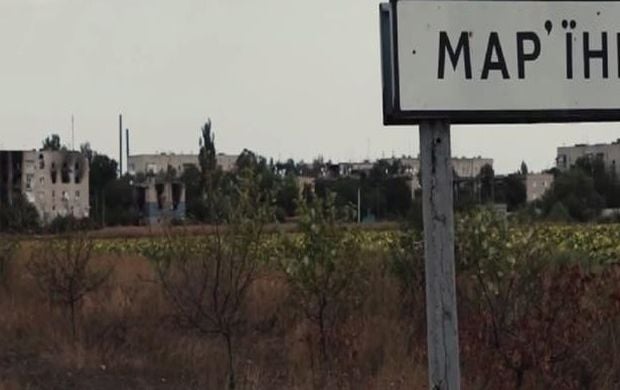 The drive way to the war-torn town of Maryinka / Photo from twitter.com/UKRinVAT
"At 07:56 local time today, a civilian Volkswagen Transporter van heading from the 'grey zone' hit a land mine about 600 meters from the Maryinka checkpoint while bypassing a queue," he said.
The vehicle's driver ignored land mine warning signs and tried to drive off to the roadside, where the minibus hit a land mine.
Five people were in the van, Zadubinny said.
"Two of them died in the blast immediately. One person died of wounds in an ambulance, which arrived from Ukrainian-controlled territory to pick up the wounded," he said.
If you see a spelling error on our site, select it and press Ctrl+Enter