Flexing muscles: Luhansk Gov-r explains escalation in Donbas by Putin's troops
19:10, 11 February 2016
War
Head of the Luhansk military and civil administration George Tuka has said in an interview with Liga.net, what the current escalation of the Donbas conflict may mean.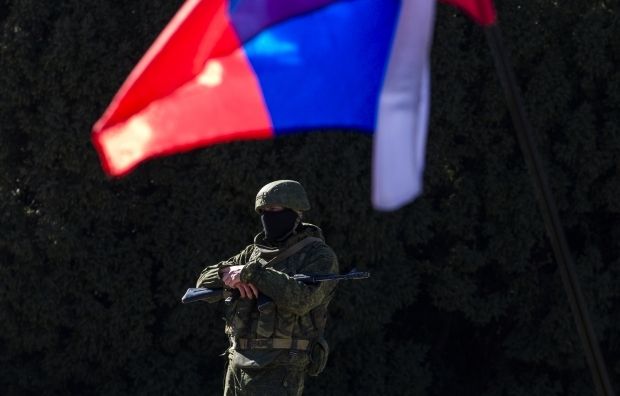 REUTERS
"The goal is to show muscles to Ukraine, Europe, and the U.S.: 'Give us Constitutional amendments, give us elections,' and all that nonsense… On the other hand, this is a provocation aimed at causing the opposite, and quite expected, reaction of the Ukrainian military and then once again to accuse them of shelling peaceful cities," said Tuka.
Last month militants have increased the number and the intensity of the attacks on the positions of ATO forces, the Luhansk Governor said.
Read alsoTuka outraged at Kremlin using Donbas children in propaganda schemesTuka stressed that the situation is quite dangerous, but it can't be viewed excluding the context of what Russia has gotten itself into in Syria. The official suggests that the Kremlin does not have enough prowess to wage war on two fronts.
But at the same time, the Ukrainian official noted that the latest escalation is a saber-rattling ahead of the new stage of Minsk talks.
As reported earlier, Tuka said that there are insufficient resources left in the occupied areas of Donbas, so in the absence of financial support from the Russian Federation, the self-proclaimed "republics" will not last long.
Read alsoRussia prepares fake news on "Ukrainian refugees" in occupied Donbas – Ukraine intel"I think, [they will last for another] six months maximum. There are almost no own resources. They have looted everything they could," said Tuka.
If you see a spelling error on our site, select it and press Ctrl+Enter