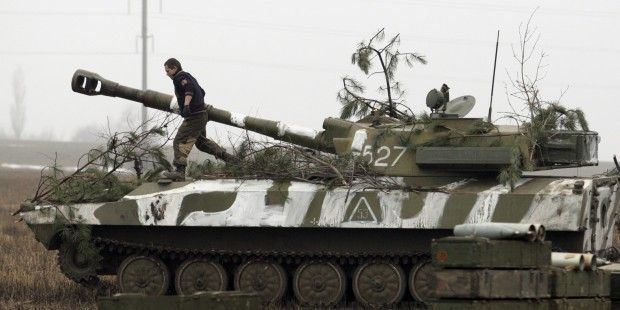 REUTERS
"We regularly see, for example large numbers of weapons in particular tanks just immediately beyond the withdrawal lines – they sit there, armed and battle-ready, within easy reach of the contact line. Last week, for instance, we saw a total of 88 tanks at three locations in areas not controlled by the [Ukrainian] government," OSCE Principal Deputy Chief Monitor in Ukraine Alexander Hug said in Kyiv on Friday.
"Clearly, not all weapons have been withdrawn from the security zone. We continued to note that some weapons have been declared as withdrawn, most are still not verified as such, and many more have not even been declared," he said.
He regretted that a year after the signing of the Minsk package he should still remind the sides of "what the security zone is supposed to be."
"It is above all meant to be a zone without danger, a place of security. [But] with their shelling and firing, and positioning of men and weapons, the sides have instead created a zone of insecurity. And this is not what they have committed to," he added.