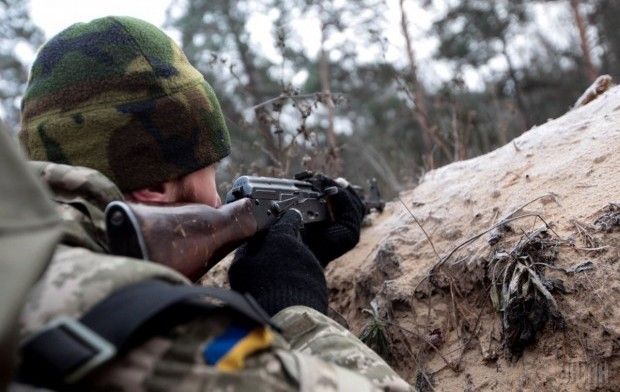 Photo from UNIAN
In particular, it is reported that in January and February, the Special Monitoring Mission of the Organization for Security and Cooperation in Europe observed systematic violations of the ceasefire.
During the same period, clashes and exchanges of fire have escalated in several flashpoints, predominantly near the cities of Donetsk and Horlivka (both controlled by the armed groups), and in small villages and towns located on the contact line, such as Kominternove (controlled by armed groups) and Shyrokyne and Zaitseve (divided between Ukrainian armed forces and armed groups).
The Mission stresses that the conflict continues to cause civilian casualties. Between November 16, 2015 and February 15, 2016, the Office of the United Nations High Commissioner for Human Rights (OHCHR) recorded 78 conflict-related civilian casualties in eastern Ukraine: 21 killed (13 men and eight women), and 57 injured (41 men, eight women, six boys and two girls) – compared with 178 civilian casualties recorded (47 killed and 131 injured) during the previous reporting period of August 16 - November 15, 2015. Overall, the average monthly number of civilian casualties during the reporting period was among the lowest since the beginning of the conflict, according to the report.
Furthermore, it is reported that people living in the conflict-affected area shared with OHCHR that they feel abandoned, particularly in villages located in the 'grey' or 'buffer' zone.
"Over three million people live in the areas directly affected by the conflict and urgent attention must be paid to protect and support them. Their incremental isolation emboldens those who promote enmity and violence, and undermines the prospect for peace," as noted in the report.
Residents of territories under the armed groups' control are particularly vulnerable to human rights abuses, which are exacerbated by the absence of the rule of law and any real protection, OHCHR reported.
In these territories, armed groups have established parallel 'administrative structures' and have imposed a growing framework of 'legislation' which violate international law, as well as the Minsk agreements, the report says.
It is noted that OHCHR documented allegations of enforced disappearances, arbitrary and incommunicado detention, and torture and ill-treatment, perpetrated with impunity by Ukrainian law enforcement officials, mainly by elements of the Security Service of Ukraine. OHCHR urged the Ukrainian authorities to ensure prompt and impartial investigation into each reported case of human rights violations, as well as the prosecution of perpetrators.