Children in occupied Donbas used in Kremlin propaganda
School teachers in the militant stronghold of Donetsk have shown disturbing drawings of local schoolchildren, set to be represented at a children's art exhibition, that were full of homophobia, racism, religious intolerance, and hatred toward Europe, the press service of the SBU Security Service of Ukraine has reported.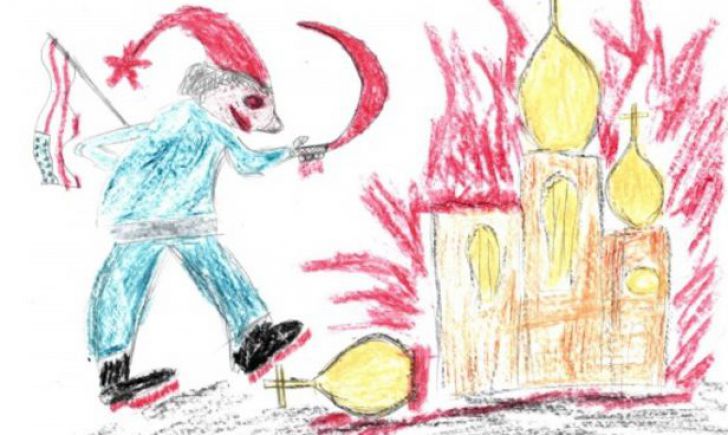 IA Vchasno
The children of Donbas are most affected by the aggressive propaganda of the Kremlin, which breaks their psyche, the report stresses. At the same time, the militants do not hesitate to openly use children for their propaganda purposes – schoolchildren wave flags of the so-called "LPR-DPR" at staged "victory parades" in the occupied territories, the children are forced to write letters to the rebels, as well as poems and songs dedicated to the "defenders."
Not so long ago, the militants went even further, with a new move: they tried to bring letters allegedly from children living in the occupied territories to the territory under government control.
However, the letters were written by adults, with standard set of cliches – "European integration vector of development," "we are all Orthodox," "my dad is in Syria and he must protect our interests there."
Read alsoTuka outraged at Kremlin using Donbas children in propaganda schemes"It is clear that the drawings of the children, who have survived the fighting, would be imbued with fear and anxiety, but the images of setting homosexuals on fire and various racist hints are not childish. Obviously, they were drawn under manipulation of "the Kremlin education commissars." This is  a real zombieing," the SBU's press service said.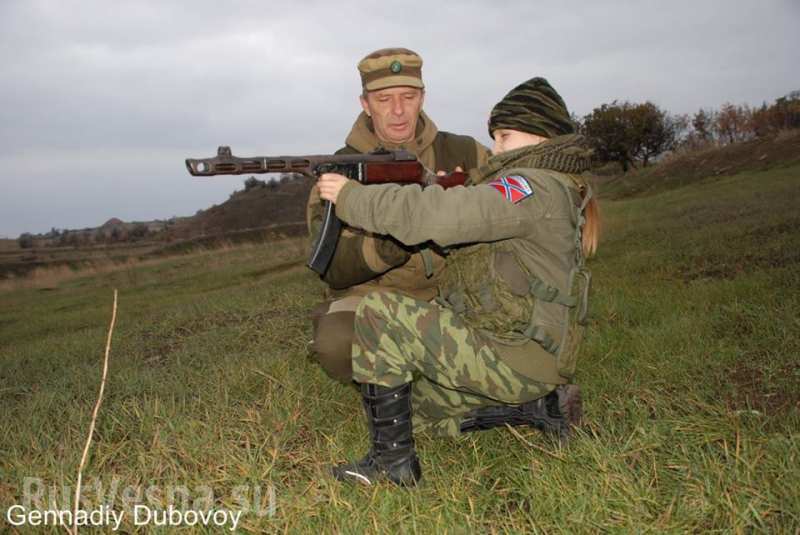 In occupied Luhansk the local militant leader use a nine-year-old girl Bohdana as a "child symbol," as her father was a member of one of the illegal armed units. The child is photographed sporting military uniform with militant insignia, carrying weapons. The posters are distributed across the area, carrying a disturbing war-promoting message to the other children.
If you see a spelling error on our site, select it and press Ctrl+Enter