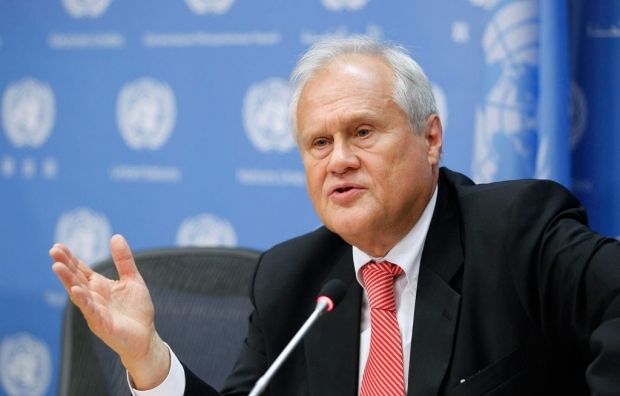 unmultimedia.org
"The coordinator of the working group on security expressed concern over a sharp increase in the ceasefire violations. Around 4,700 such violations are registered every day," Ambassador Martin Sajdik said, according to BelTA.
The OSCE representative noted with regret that the parties to the conflict have started using heavy weapons, including artillery and mortars. Contrary to the existing agreement, the weapons have been taken out from storage sites. "All parties violate their commitments," he noted.
Read alsoLocal elections in Donbas impossible without OSCE police mission – KlimkinMartin Sajdik also drew the attention to the fact that coordinator of the working group on the security Ertugrul Apakan called on the conflicting parties to stop shelling given the increased number of casualties among both military and civilian population and also the incidents with OSCE observers. "We also discussed the ongoing work on mine clearance in the designated sections. Unfortunately, the existing security problems do not help to do this work promptly. Therefore, it is necessary to stop the fighting and shelling," he noted.