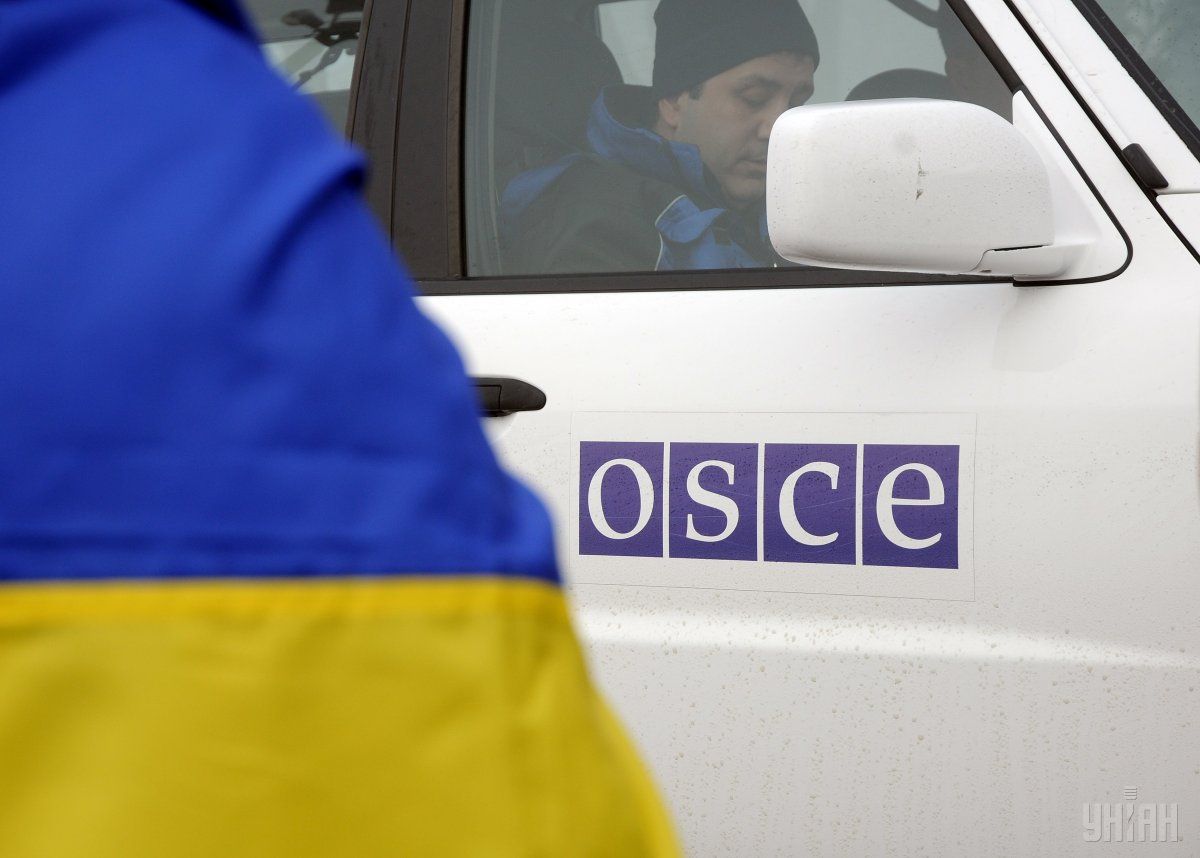 The OSCE says it currently has no precedent for an armed mission / Photo from UNIAN
"We need a clear-cut proposal, which will later be examined. It should be decided by all 57 OSCE participant states," he said at a press conference in Vienna, Austria, Gazeta Wyborcza reported.
In his words, Ukraine and Russia have different views as for the possible extension of the OSCE monitoring mission's mandate. Ukrainian President Petro Poroshenko supports the idea of deploying international armed policemen, who could ensure law and order during local elections in Donbas. At the same time, Russian President Vladimir Putin is not against the deployment of armed international observers along the contact line.
Read alsoPutin's envoy going to Donbas to distribute funding between DPR militants – Ukraine intelThe Berlin-based Federal Foreign Office of Germany as Chair of the OSCE on April 27, 2016, issued a statement in response to reports on alleged plans for an armed OSCE mission to eastern Ukraine, stressing that the OSCE monitoring mission currently in place in eastern Ukraine is a civilian, unarmed mission.
"This was decided by the 57 participating States of the OSCE, and neither Germany nor France are involved in any agreement about changing the civilian nature of the mission – neither within the OSCE nor in the Normandy format," the statement said.
"It is true that we have, in our capacity as Chair of the OSCE and following consultations within the Normandy format, asked the Secretariat to develop options for improving security at the planned local elections. It is too early to say what the findings will be. Without wishing to pre-empt any decision, we can say that we find it difficult at this time to imagine what an armed OSCE mission might look like that had the objective of effective ensuring the security of the elections in the separatist areas and enhancing the security of OSCE observers," the statement said.
The OSCE says it currently has no precedent for an armed mission. "On the contrary, being civilian in nature is a particularly important feature of OSCE monitoring missions, which require the consent of conflict parties to operate," it said.