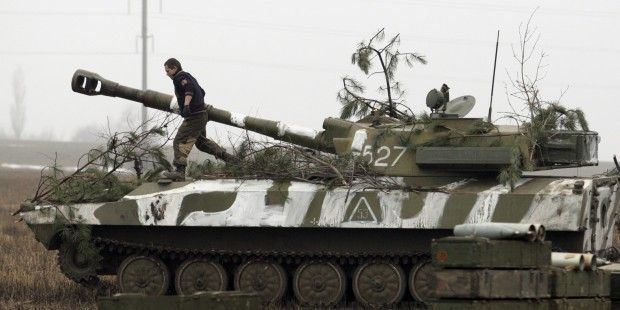 REUTERS
On April 29, a senior UN official reported that the situation in a war-torn eastern Ukraine had escalated to its highest point since August 2014 with the conflict claiming 173 lives in April alone. This surge in violence has sparked fears for the fragile truce established by the February 2015 Minsk II accords, according to the report.
Ukrainian and Russian officials disagree fiercely over who is violating the Minsk peace agreement. But Ukrainian intelligence reports provide evidence that Moscow deployed fighters and military equipment to Donetsk and other Russian-occupied cities.
The author says there are three reasons  why the hostilities are escalating:
1) Moscow wants to assert its control over eastern Ukraine
"Recent cease-fire violations suggest that Moscow wants to call the shots on political developments in eastern Ukraine and keep pro-Russian brigades in line," reads the article.
Read alsoPutin's envoy going to Donbas to distribute funding between DPR militants – Ukraine intelThe Ukrainian military intelligence reported that Vladislav Surkov, a close aide to Russian President Vladimir Putin, privately met with the self-proclaimed militant leader Alexander Zakharchenko of the "Donetsk People's Republic" terrorist organization, to criticize Zakharchenko for not following the instructions of the Russian military command and misappropriation of target funds.
facebook.com/GeneralStaff.ua
"Russia's provisions of military support to its separatist proxies in eastern Ukraine don't seem to be aimed at expansion, however. Instead, Putin appears to be launching small-scale military campaigns to determine which pro-Russian separatist brigades are loyal to Moscow," reads the article. "As Columbia University professor and leading Russian foreign policy expert Robert Legvold argued last fall, the prospect of a Russian military assault on Odessa or Kyiv has faded considerably."
Instead, Russia's military command chain is looking to consolidate control and discipline — in part because being more assertive in eastern Ukraine entrenches Russia's hold over Donbas.
2) Russia sees Ukrainian politicians as threatening the ceasefire
While Russia and pro-Kremlin separatists are primarily responsible for the hostilities destabilizing eastern Ukraine, European leaders have also criticized Ukrainian officials for their "unwillingness to support the ceasefire." German Foreign Minister Frank-Walter Steinmeier in March claimed that Kyiv and Moscow are jointly responsible for the deteriorating security situation.
Read alsoG7 leaders urge all sides to fulfill commitments for elections in Donbas"Moscow has been keen to exploit these problems, blaming Ukraine's slow political reforms for the recent escalation. Putin has pressured the Ukrainian parliament to pass sweeping constitutional reforms mandated by Minsk II, the author says. "These reforms would grant Donbas permanent special status by law, a major symbolic victory for Russia's efforts to consolidate its authority over eastern Ukraine."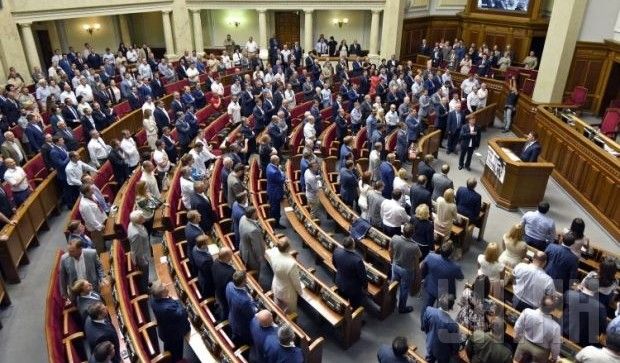 Photo from UNIAN
It is logical to assume, according to the article, that "Russia views the growing doubts about Ukraine's willingness to uphold the Minsk accords as legitimate justification to reignite hostilities in Ukraine."
3) NATO has a growing military presence in the Black Sea
The fear of NATO encirclement also helps explain Russia's escalation of military hostilities in Ukraine. In recent months, Pentagon officials worked to expand the U.S. and NATO military presence in Eastern Europe. U.S. defense spending in Europe will bump to $3.4 billion in 2017 to include an upgraded NATO weapons stockpile and create a rapid-reaction force to defend Eastern Europe against potential Russian aggression.
Read alsoFormer NATO chief Rasmussen to consult PoroshenkoNATO members support an increased NATO presence in the Black Sea. Turkish President Recep Tayyip Erdogan, who is on hostile terms with Putin, recently expressed concerns that NATO needs to be able to counter Russian control over the coast. Romania, with similar concerns, welcomed the U.S. decision to deploy F-22 fighter jets to Bucharest in late April.
As Crimea and its naval base of Sevastopol are of vital strategic importance to Russian hegemonic ambitions in the region, Moscow expects a stronger Russian military influence in Ukraine to deter further "NATO provocation" in the Black Sea.
REUTERS
In short, Russia's escalation of hostilities in eastern Ukraine can be explained by a desire to consolidate its influence over the territories it occupies, along with pushback against perceived Ukrainian and NATO belligerence.
The author also says there will "probably be a short-term tactical increase in military conflicts, followed by the reestablishment of a frozen conflict. But even if these hostilities are of short duration, the Minsk accords' future and peace prospects in Ukraine hang nervously in the balance."