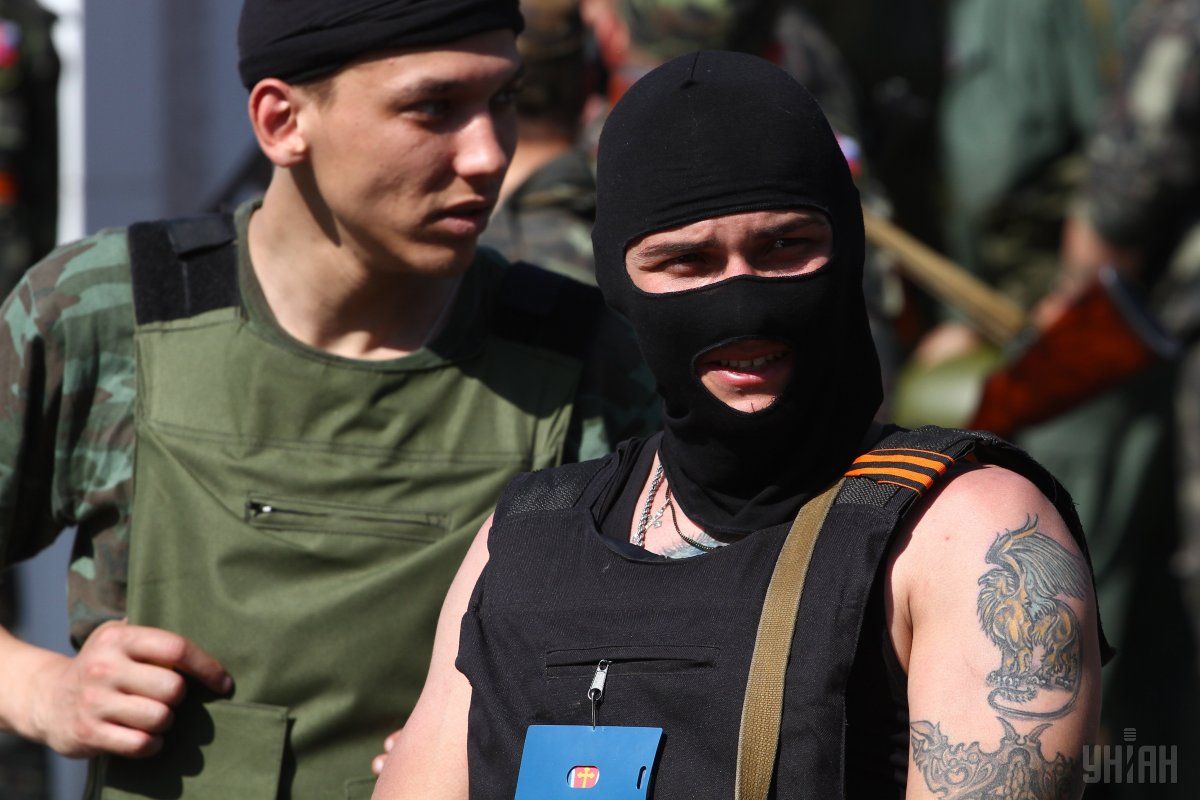 Photo from UNIAN
According to Nepotenko, the video demonstrates a militant stronghold, Ukraine Today reports.
Nepotenko also said that militants were trying to shoot the Ukrainian drone, but they failed and the device came back undamaged.
Ukrainians soldiers also managed to film trenches of combined Russian-separatist forces as well as the damaged residential buildings in the area.
Read alsoMilitants attack ATO forces 40 times in last day, use Grad systems"Trenches of combined Russian-separatist forces near the ghost village of Shyrokyne in the Donetsk region are located a few hundred metres from the Ukrainian Army positions. Buildings near the Azov Sea are nearly destroyed by artillery and tanks", Radio Liberty comments.
More Russian weapons, military hardware and fuel are reported to have been supplied to the militant-held areas of Ukraine's Donbas region. According to Stratfor, nearly 40,000 Russian soldiers are stationed near the Ukraine-Russia border. Three or four Russian military brigades, comprising about 10,000 regular servicemen, are currently involved in the hostilities in the Donbas conflict zone.
Shyrokyne still remains a strategic asset for Ukraine. The government in Kyiv believes if militants took over Shyrokyne, it would pave the way for the seizure of Mariupol, a key industrial port city in Donbas region.