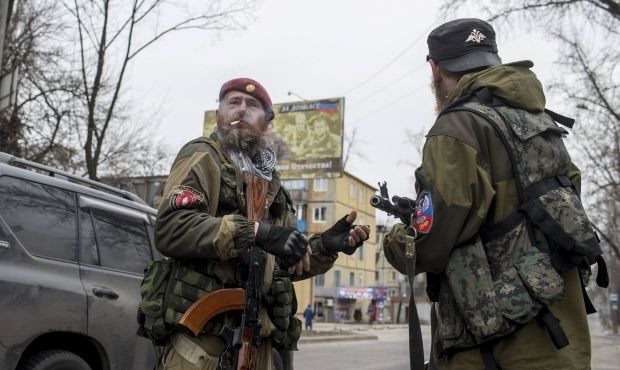 REUTERS
"Just two days before our monitors actually went to Kuibyshevskyi district and saw damage to residential buildings. They were also told by residents that armed men were using the roofs of their buildings to fire weapons," said Hug.
He emphasized that "using densely populated residential areas as firing positions – or even locating military hardware in such areas – is banned," although the SMM finds it a "common practice."
Read alsoOSCE shows footage of ceasefire violations"The people of Donbas have yet again had another difficult week," said Hug. "Violence continues."
A ceasefire regime has many times been declared on the contact line between the government-controlled part of Donbas and the occupied areas, but it has been systematically violated, including with the use of heavy weapons that had to be withdrawn according to the Minsk agreements.