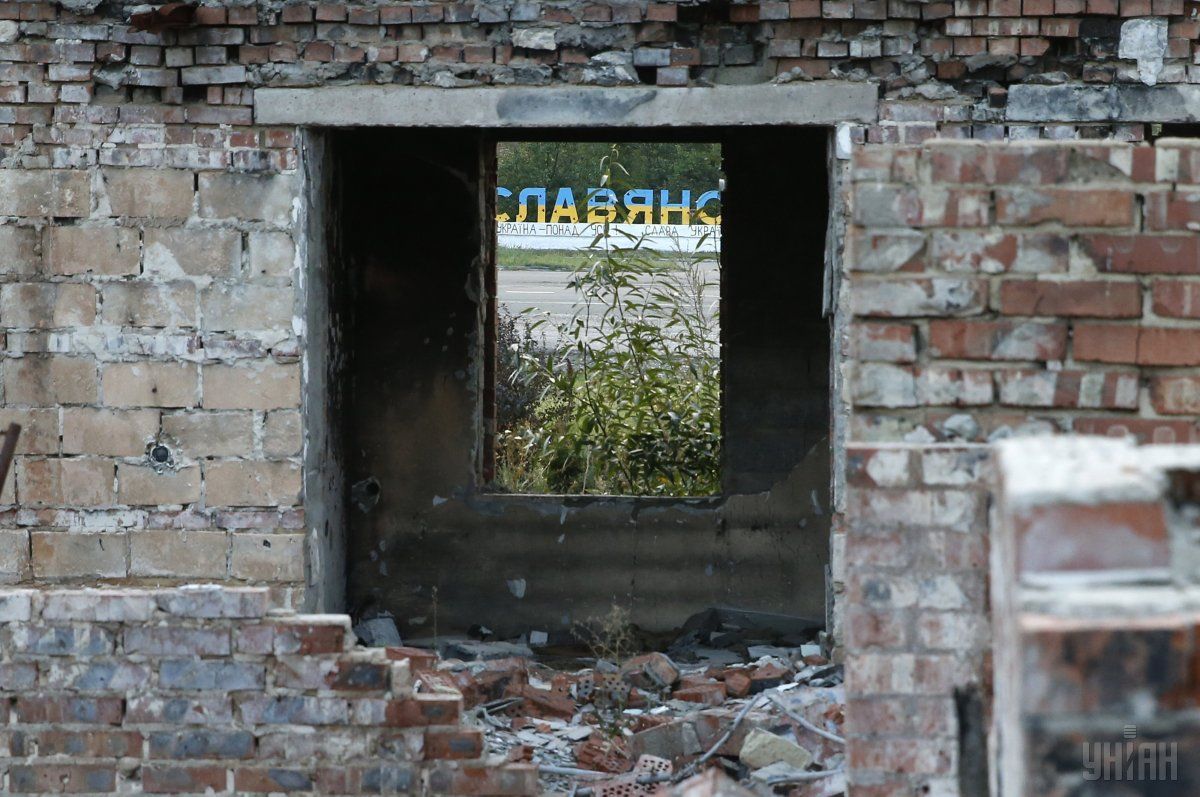 Photo from UNIAN
"The increase in heavy weaponry near the contact line, and the hostilities around Avdiyivka and Yasynutava, in Donetsk region since early March, are all indicators that the crisis is far from over and should not fall off the radar of the international community," the Office quoted UN Assistant Secretary-General for Human Rights Ivan Simonovic as saying at the end of a seven-day visit to Ukraine.
"The situation in east Ukraine remains deeply worrying. Without additional efforts and creative solutions to implement the Minsk agreement, it could well develop into a 'protracted conflict' that would be harmful to human rights for many years to come; or it could escalate again, with dire consequences for a civilian population which has already suffered terribly," he said.
What is more, the UN Human Rights Office released a new report, which shows that after two years of conflict the situation in eastern Ukraine remains volatile and continues to have a severe impact on human rights, especially for those living near the contact line and in territories controlled by armed groups.
"After two years of conflict, the human rights picture in eastern Ukraine remains extremely grim. This crisis started with demands for human rights and freedoms, and these demands remain today on either side of the contact line," Simonovic said.
According to the latest report on Ukraine, some 9,371 people have been killed and 21,532 others injured in eastern Ukraine since the conflict began in mid-April 2014.
Civilians living close to the contact line and in territories under the control of armed groups are particularly vulnerable to human rights violations and abuses. Many are exposed to the risk of explosive remnants of war and mines.
Read alsoRada chairman: 68 children killed, 186 injured amid Russian aggression in DonbasTheir freedom of movement continues to be severely curtailed, with over 20,000 people trying to cross the contact line each day, often facing long lines and precarious conditions for hours on end. On April 27, 2016, for example, four civilians were killed and eight others injured by shelling while waiting at a checkpoint in armed group controlled territory on the road between Mariupol and the city of Donetsk. These restrictions on movement have a direct impact on the daily life of civilians, who also have difficulties obtaining official civil documentation, receiving pensions and securing access to proper medical care.
The 2.7 million people living in armed-group controlled areas are also suffering from the severe curtailing of their freedoms of expression, assembly and association, and are faced with tough living conditions. "During my mission to Donetsk, I urged the representatives of the self-proclaimed 'Donetsk People's Republic' to allow access for humanitarian actors and to stop depriving the population of humanitarian assistance," Simonovic said.
The new UN report also documents persistent patterns of human rights violations in eastern Ukraine. "Enforced disappearances, arbitrary detention, torture and ill-treatment remain deeply entrenched practices, both in the territories controlled by the armed groups and in the territories controlled by the Government," it says.
"Independent visits by international experts to all places where people are deprived of liberty are a must, firstly to prevent torture, and secondly as a pre-condition for a successful 'all for all' release of detainees, as envisaged by the Minsk agreement," Simonovic said.
UN human rights staff has documented several cases of conflict-related sexual violence. "The majority of allegations suggest that threats of rape and other forms of sexual violence are used as a method of ill-treatment and torture in the context of arbitrary or illegal detention, both towards men and women… Threats of sexual violence, injury or death towards female relatives, or their detention, are often used as a means to compel male detainees to confess, relinquish their property, or perform other actions demanded by the perpetrators, as an explicit condition for their safety or release," says the report.
Impunity continues to be a key pattern of the conflict, according to the report. "Impunity of law enforcement and security elements for human rights violations remains widespread, and is often justified by the challenges posed by the ongoing armed conflict. In territories controlled by the armed groups, law and order has collapsed and illegal parallel structures have developed," it says.
Two years after the Maidan events in Kyiv, there has been no meaningful progress in the investigation and high-level officials that bear responsibility for ordering and overseeing the violence have so far eluded justice. The report also highlights that "interference in the independence of the judiciary remains the key obstacle to the prosecution of identified perpetrators in the 2 May 2014 Odesa violence."
"It is also imperative to clarify the fate of the many people who have gone missing since April 2014 and I have strongly argued for exchange of information and cooperation between Government and armed groups on this critical issue during my mission," Simonovic said, welcoming the draft law on missing people that has been prepared by the Ministry of Justice.
Simonovic also highlighted the deteriorating human rights situation in the Autonomous Republic of Crimea. "Anti-extremism and anti-terrorism laws have been used to criminalize non-violent behavior and stifle dissenting opinion, while the judicial and law enforcement systems have been instrumentalized to clamp down on opposition voices. Worst affected are Crimean Tatars, whose main representative body, Mejlis, has been banned, and whose representatives I met during my visit," he said.