Eight militants captured in Donbas warzone
Eight Russian-backed separatists were captured by Ukrainian servicemen near Mariupol in theDonetsk region on June 27, 2016, according to Ukraine Today.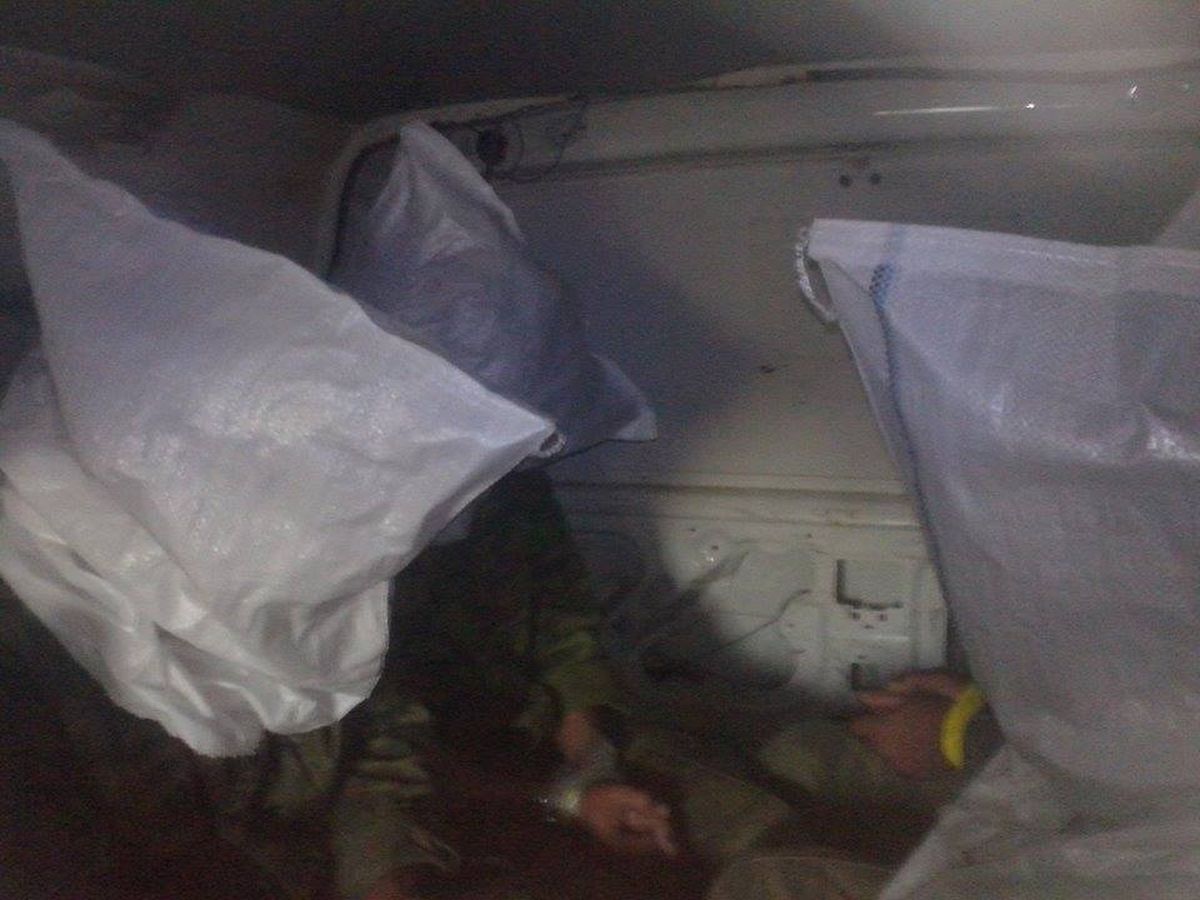 facebook.com/ Maksym Ivanishchev
Another three refused to surrender and opened fire, forcing Ukraine's soldiers to shoot and kill them. Kyiv said, its men weren't harmed in the fighting, Ukraine Today reported.
The captured admitted to being members of the so-called Donetsk People's Republic. 
After the fighting was over, the militants were taken in for interrogation. A photo of some of them with bags over their faces was posted online by Maksym Ivanishchev, who is a Ukrainian serviceman who titled the image with an ironic phrase: "Captured separatists on their way for 'direct talks'."
Read alsoRussian proxies attack Ukraine 36 times in last dayThe separatists were captured as a result of a military operation, aimed at exposing the groups, responsible for the ceasefire violations. According to Ukrainian journalist and military expert Yuriy Butusov, the combatants were stationed in the so-called grey zone and repeatedly attacked the positions of the Ukraine's forces, deliberately violating the truce. 
In addition to the militants, Ukrainian servicemen got hold of various weapons and ammunition, supplied to the separatists by the Russian Federation. Butusov praised this action as one of the most successful military operations Ukraine has conducted in 2016.
If you see a spelling error on our site, select it and press Ctrl+Enter