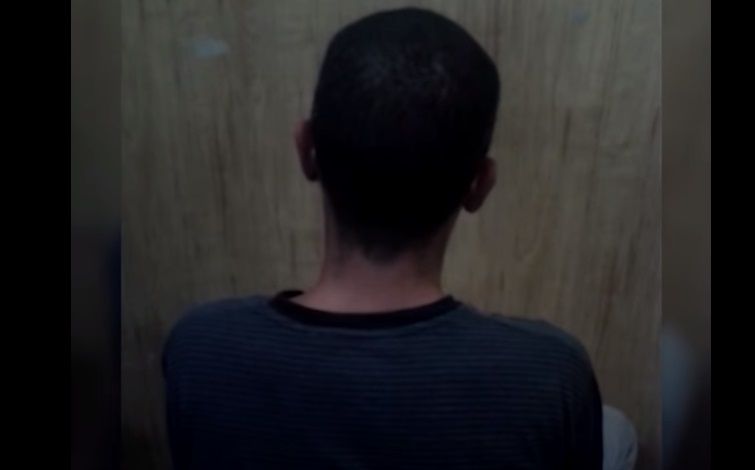 Screenshot from video
The man, who voluntarily came to the Ukrainian checkpoint in an attempt to "confess" to his crimes, had previously worked as a guard of the leader of the terrorist group "DPR" Alexander Zakharchenko, according to the report.
Police have identified that the man between May 2015 and March 2016 had fought in the so-called "Republican Guard," took part in the fighting outside the village of Shyrokine and worked in Zakharchenko's personal security service.
Read alsoUkraine reports 13 KIA's, 59 WIA's in Donbas war in past six daysFrom March to April 2016, he was a member of an illegal armed formation called "Patriot battalion".
According to the detainee, he was assaulted by the so-called "DPR police" In Donetsk July 9. After being beaten, he went home to take his Kalashnikov automatic rifle and shot two "police officers" dead in retaliation. He then fled from Donetsk, where he had been living recently.
Read alsoCaptive Russian soldier calls on Donbas comrades-in-arms to go homeThe Ukrainian police say the case regarding the surrendered militant will be initially investigated under p.2 Art. 260 of the Criminal Code of Ukraine (creation of illegal paramilitary or armed groups).
The State Border Guard Service of Ukraine earlier reported that the detainee is a Russian citizen registered in South Ossetia, who had fought in the ranks of the terrorist gangs, particularly in the illegal armed group Vostok, between August 2014 and May 2016.