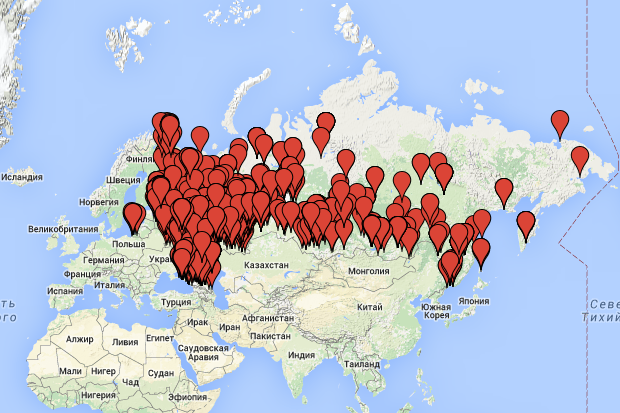 Myrotvorets has pinpointed Russian fighters' places of residence on a Google map
"As of today, the map displays 3,200 hyperlinks to militants and terrorists. There are 15,000 more profiles of Russian mercenaries on the waiting list for filling in. Then, citizens from other countries who have fought against Ukraine and Ukrainian separatists will be added. [The website's team] are short of hands now," Ukrainian Member of Parliament Anton Gerashchenko wrote on Facebook on Thursday, July 21.
"It features all the OSINT-spotted Russian terrorists, mercenaries and fighters whose geography stretches from Kaliningrad [in Russia's west] to Petropavlovsk-Kamchatsky [in the Russian Far East]," he wrote.
Read alsoMyrotvorets OSINT website back to work, updates list of DPR-accredited mediaGerashchenko invited Russian citizens to visit the Myrotvorets website and check "if terrorists and fighters who participated in war in Ukrainian territory live in their neighborhood."
"In future, the Myrotvorets website will become a Ukrainian prototype of a center created by [Austrian Nazi hunter] Simon Wiesenthal, which will help to trace and find all invaders of our country the same way as Israel did to Nazi criminals. God's mill grinds slow, but sure!" he wrote.