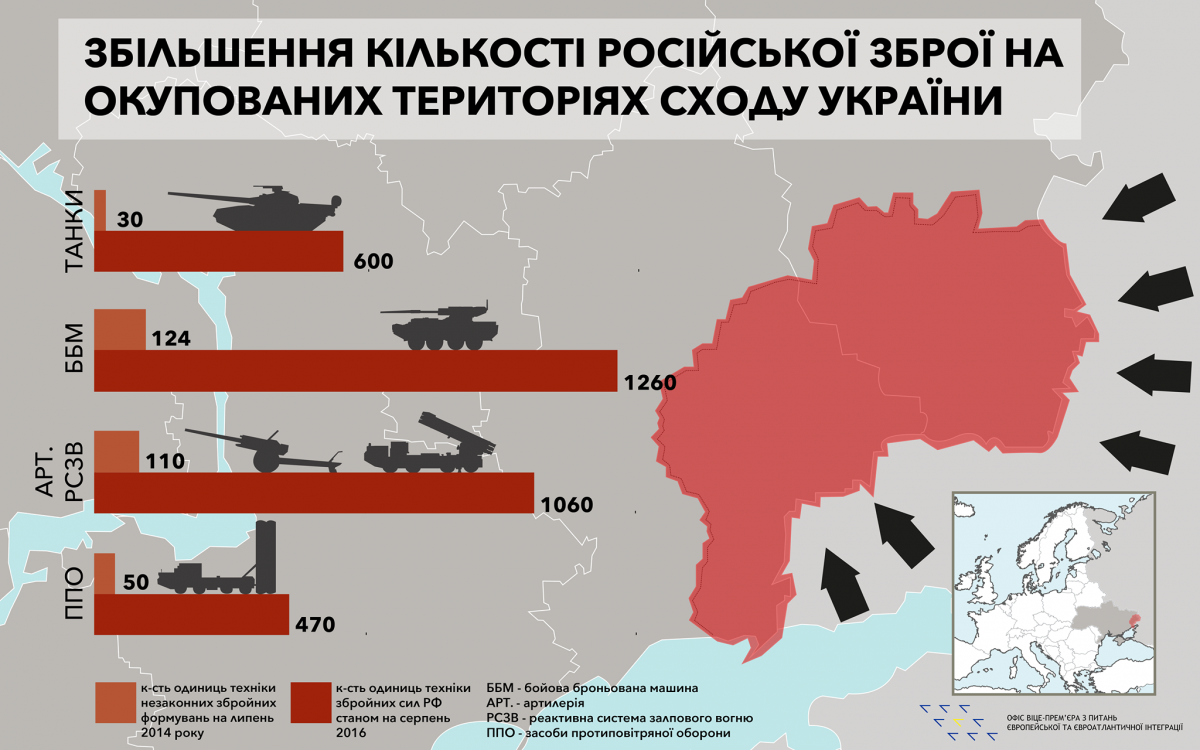 The office of Deputy Prime Minister for European and Euro-Atlantic Integration
In particular, the number of tanks from the beginning of the aggression in the summer of 2014 to August 2016 has increased from 30 to 600 units, armored vehicles from 124 to 1,260, artillery systems and rocket-propelled multiple rocket launchers from 110 to 1,060 units and anti-aircraft guns from 50 to 470.
As UNIAN reported earlier, on August 25, Ukrainian President Petro Poroshenko held a telephone conversation with Secretary General of NATO Jens Stoltenberg. The Ukrainian president informed him about the escalation of the situation in Donetsk and Luhansk regions and the growing number of Russian provocations in occupied Donbas and Crimea.
Russia regularly delivers heavy weapons, ammunition and fuel arriving by trains to its militants in the occupied territories of Donbas, according to intelligence reports.