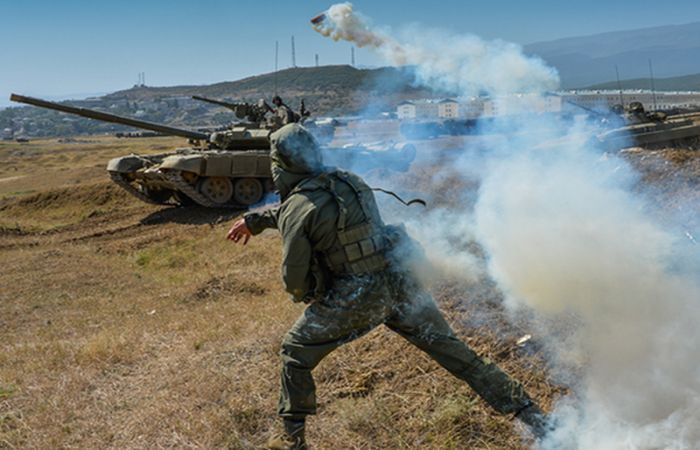 function.mil.ru
"On September 5, a strategic command staff exercise of the Russian Armed Forces, Kavkaz-2016, started in the territory of the Southern Military District," the Defense Ministry's news release said, according to TASS.
"Taking part in the exercise are about 12,500 troops, aviation, combat vehicles and naval ships," the Defense Ministry added.
According to the ministry, new types of weapons, military equipment and control systems will be tested during the exercise.
Read alsoShips of Russian Black Sea Fleet, Caspian Flotilla put to sea for snap check"The Kavkaz-2016 exercise will feature organizing the work of command and control centers at all levels with the use of state-of-the-art automation facilities, drills of tactical events with simulated enemy, testing of new types of weapons, military equipment and command and control systems, practicing mobilization readiness and territorial defense drills, as well as wide-scale use of aviation, the Black Sea Fleet and Caspian Flotilla forces," the report says.
The exercise will be held at test sites in the Southern Military district and in the Black and Caspian Seas from September 5 to 10.