REUTERS
A graph of activity of various armed groups around the world in 2015 according to a British-based Jane's company was published on Statistawebsite.
These armed groups have been using weapons to achieve political goals, the experts say.
One common feature of a functioning nation state is a social contract that delegates all legal use of force to the government of that particular state. This is called the monopoly on violence and implies that only the state and its institutions can claim to rightfully use physical force. At the same time, terrorists and anti-government groups violate this principle.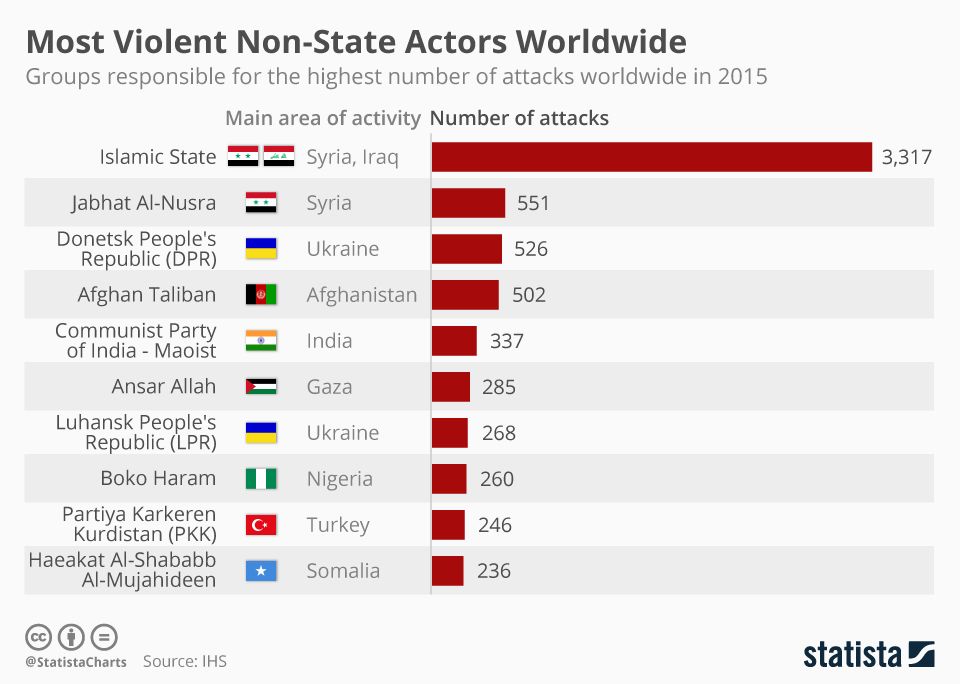 Statista
The first two positions in the ranking are occupied by Syrian rebels – the Islamic State (also based in Iraq and Libya) and Al-Nusra Front – formerly  part of Al-Qaeda.
"DPR" militants took the third spot. Their "colleagues" from the so-called "LPR" are four positions lower.
Read also"Required" laws in exchange for safety: Kremlin starts talking on new Donbas "road map"The Afghan Taliban, the Indian Maoists and militants from the Gaza Strip are less active than the terrorists from "DPR".
The last three positions of the list are occupied by Nigerian Islamists of Boko Haram, PKK, and Somali militants.