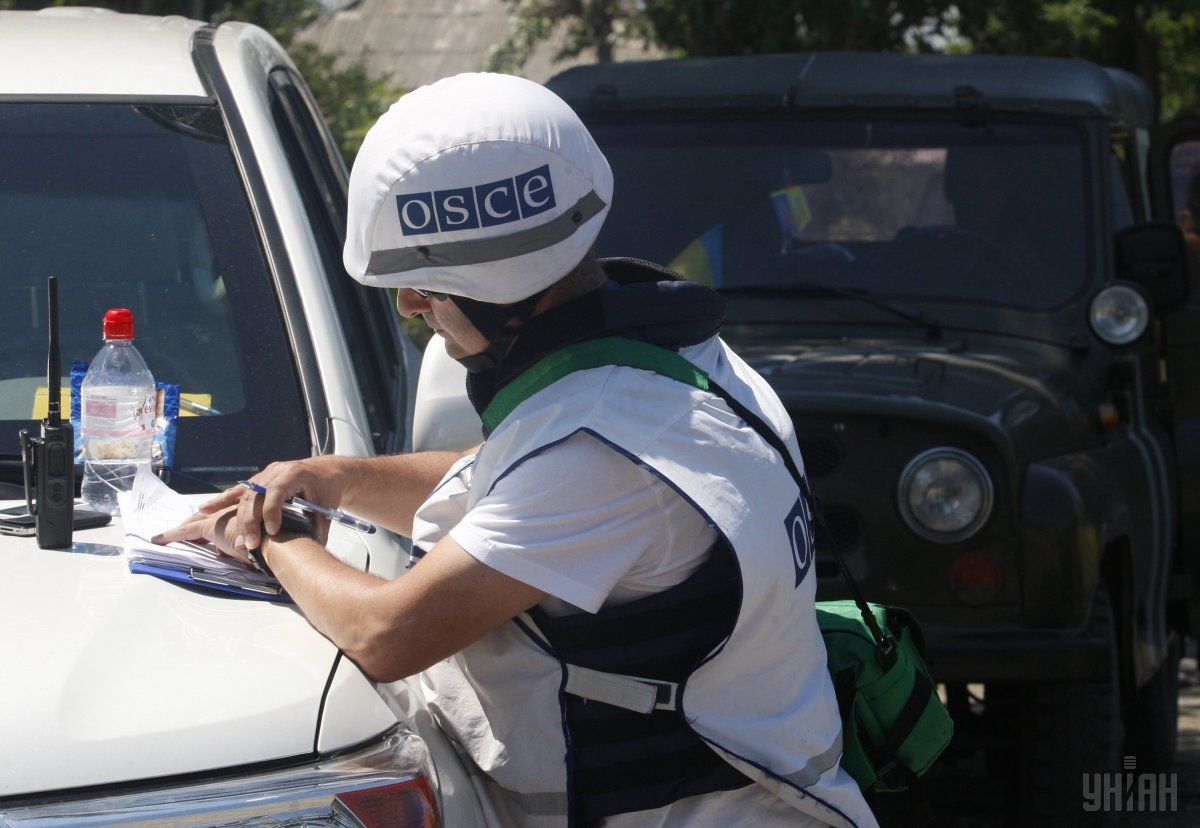 OSCE SMM members say they are restricted and prevented from monitoring in Donbas / Photo from UNIAN
"Armed 'DPR' members threatened to 'detain' & handcuff SMM monitors near Staromykhailivka. [The] OSCE SMM [is] ready/able to monitor, but prevented," the OSCE SMM tweeted on Friday.
The OSCE SMM also said it had been denied access near the villages of Bila Kamyanka and Novolaspa in Donetsk region.
"[The] OSCE SMM [is] ready and able to monitor, but restricted: [the] SMM was not allowed to proceed without 'DPR' escort between Bila Kamyanka & Novolaspa," it tweeted.
OSCE observers also said that the Ukrainian side did not let them patrol near the checkpoint of Bohdanivka for security reasons, as land mines might be planted in the area.
Read alsoKlimkin explains why OSCE sees no Russian military in Donbas"No secure guarantees (possible mines) – SMM mandate & Minsk violation," the tweet said.
The OSCE SMM also mentioned concrete blocks on the road near the town of Zolote controlled by the other self-proclaimed republic in Donbas – the Luhansk People's Republic. The OSCE SMM said this had prevented them from monitoring, thus violated the SMM mandate & Minsk agreements.