Media publish correspondence between Donbas militants, Kremlin propaganda mentors
15:15, 29 September 2016
War
Russian-backed militants have a propaganda campaign ongoing against the Kyiv authorities and the West on orders from Moscow consultants, according to the published e-mail correspondence, which is at the disposal of Die Zeit and the ZDF TV channel, InoPressa reported.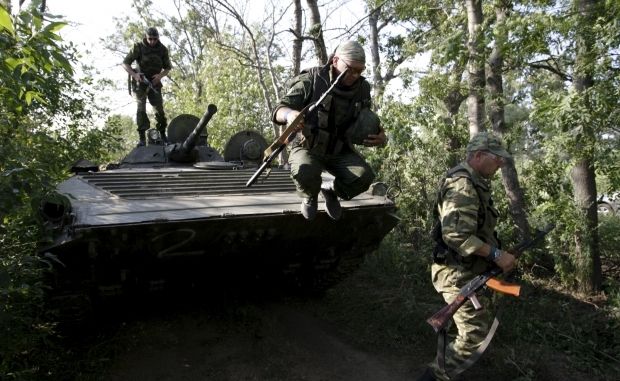 REUTERS
About 11 gigabytes of data leaked from the "Ministry of Information" of the militants.
"Moscow mentors who control the propaganda war are apparently either representatives of circles close to the Kremlin, or directly of Putin's administration, which has always denied any sort of Moscow's influence on the Eastern Ukrainian separatists," the article says.
Read alsoChildren in occupied Donbas used in Kremlin propagandaAccording to the German edition, "a 41-page document prepared by Russian advisors reveals a detailed strategy, following which, the media on the militant-controlled territories should discredit the authorities in Kyiv and denounce the United States as the "instigator of the conflict in Ukraine".
In addition, the Kremlin mentors urge their proxies to create a group of commentators that will publish pro-Russian posts in social media such as Facebook. The activity of this group is to create the impression that this particular agenda is common in the area."
On the basis of the "Donetsk dossier," it gets clear that the journalists who are critics of the Kremlin should expect persecution, the article says. For example, the militants regularly monitor the international media and make up their own blacklists – they include, for example, Reuters and The Associated Press news agencies.
The Russian Embassy in Berlin has not commented on the information, Die Zeit reported.
If you see a spelling error on our site, select it and press Ctrl+Enter