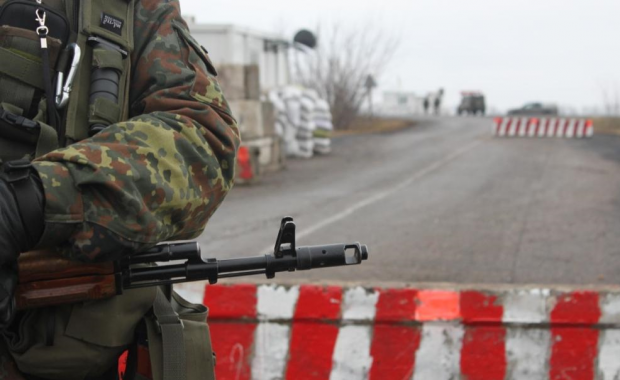 dpsu.gov.ua
"The disengagement took place on the outskirts of Zolote within the specific coordinates defined by the OSCE (Organization for Security and Co-operation in Europe) representatives. After the corresponding command, officers who are carrying out service at the observation posts have retreated to certain lines. The [Ukrainian] military assured the local population that they would continue ensuring their safety. Representatives of the OSCE mission confirmed that the withdrawal of troops had taken place on the other side – within a specified distance. The number of personnel is not disclosed," Shevchenko told the channel.
He added that each side had disengaged its units one square kilometer along the line of contact. However, shortly after the disengagement, militants are said to have fired rocket-propelled grenades from Novo-Oleksandrivka.
Read alsoMarchuk: Donbas disengagement agreement to prevent unexpected developmentsAs UNIAN reported earlier, on September 21 the Tripartite Contact Group in Minsk signed the Framework Decision on Disengagement of Forces and Hardware, providing specific coordinates.
A prerequisite for the start of disengagement of forces in Donbas is a complete ceasefire, observed for seven days and confirmed by the OSCE, according to the Framework Decision's text. The first three points that are subject to the disengagement are the village of Stanytsia Luhanska and the towns of Petrovske and Zolote. However, the Ukrainian army reports the daily violations of the ceasefire mode by the militants in Donbas.