Contact Group sets dates for pullback in Petrivske, Stanytsia Luhanska
21:10, 05 October 2016
War
The implementation of the Framework Decision on disengagement of forces and hardware in Donbas will be continued on October 7 and October 9 in the areas of Petrivske and Stanytsia Luhanska respectively, according to Darka Olifer, a spokesperson for the Ukrainian representative to the contact group Leonid Kuchma.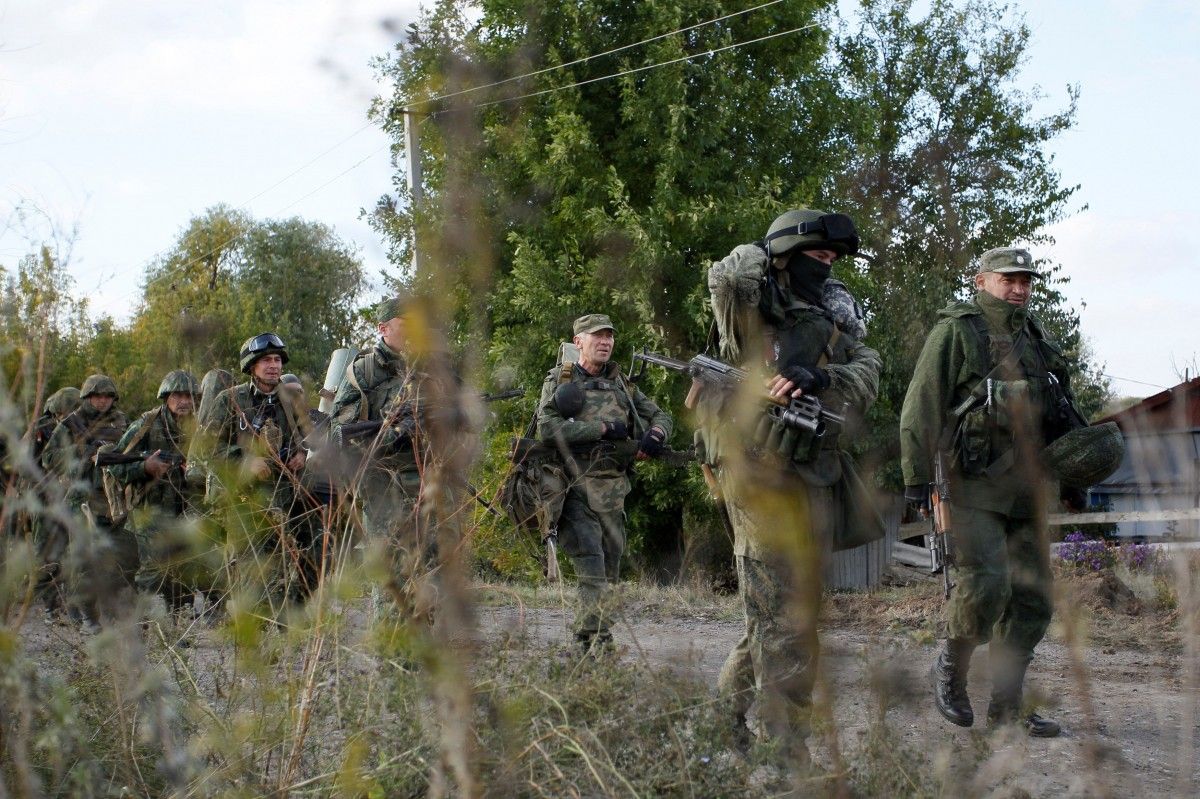 REUTERS
"The key issue on today's agenda of the Trilateral contact group is ceasefire violations. Representatives of the certain [occupied] areas of the Donetsk and Luhansk regions continue shellings, including in the areas where the disengagement of forces and hardware has to start - Stanytsia Luhanska and Petrivske. In particular, on September 30 and October 3 2016, Petrivske came under fire from rocket-propelled grenades; in the period from September 22 to October 4 2016, Stanytsia Luhanska was fired on 18 times. It should be noted that attacks are carried out at night, when the situation is not controlled by the OSCE SMM," said Olifer.
At the same time, she reminded that Ukraine was consistent in implementing its commitments both within the Framework Decision, and the whole set of the Minsk agreements.
Read alsoOSCE monitors cannot reach Bohdanivka, cross bridge in Shchastia: areas not demined"That is why the implementation of the framework decision will continue: on October 7, the withdrawal will take place in Petrivske and on October 9 - in Stanytsia Luhanska. I emphasize: the withdrawal will take place only in the absence of attacks, given the simultaneous pullback by the other side, and under the supervision of the OSCE SMM," the spokesperson said.
In turn, Viktoria Talakina, press secretary of a militants' representative to the contact group Denis Pushilin confirmed that the so-called "DPR" was ready for a second attempt to implement the withdrawal: "As a result of a lengthy and heated discussion, the parties came to an understanding on disengagement of forces and hardware in the settlement of Petrovske on Friday at 11:00 on Friday, October 7, given the absence of violations."
As UNIAN reported earlier, Russian-backed militants returned their units to previously held positions in the area of Petrivske.
The Tripartite Contact Group on September 21 has signed the Framework Decision on disengagement of forces and hardware along the contact line.
The document stipulates that the condition for the start of the disengagement in the areas of Stanytsia Luhanska, Zolote, and Petrivske shall be the observance of ceasefire for seven straight days.
The agreement says that the withdrawal shall be carried out by moving the forces and hardware back from their positions on both sides in order to create disengagement areas, usually not less than 2 kilometers wide and 2 km deep. At this, the very process of disengagement shall be monitored by the OSCE SMM.
If you see a spelling error on our site, select it and press Ctrl+Enter