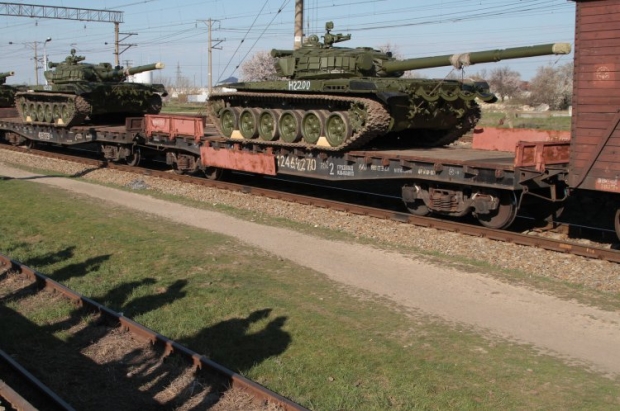 Photo from UNIAN
Over 700 Russian battle tanks, 1250 artillery systems, 1000 armored carriers and 300 multiple launch rocket units are still pounding occupied zone of Donbass, according to Ukrainian secret services, says the article, according to Ukraine Today.
Bloodshed in Donbass will go on as the Russian leader wishes it to be so, the Ukrainian president constitutes.
"Despite this evidence, the Kremlin feels free to deny its involvement in the war, the way it had happened in Crimea before. Such a huge military potential would be impossible without Russia. It came to my country without an invitation and aiming nothing but to intimidate and kill. 
Read alsoJournalists from German Bild share footage of demolished Shyrokyne in DonbasWe all must stop being naive on Russia's true intentions, as we were in 2008 and 2014-2015. It has no desire to stop its aggression unless we stop it together. Fraud and manipulations are effective only if there's a lack of solidarity and foresight.
That's why we need both of them, as well as sanctions until sovereignty and territorial integrity of Ukraine are reestablished. Keep Russia at negotiations table and don't let more human losses happen", Poroshenko writes.
Read alsoThe last HerostratusWe all must do our best to make Russia respect the postwar political order to prevent its aggression from spreading worldwide, claims the Ukrainian president.