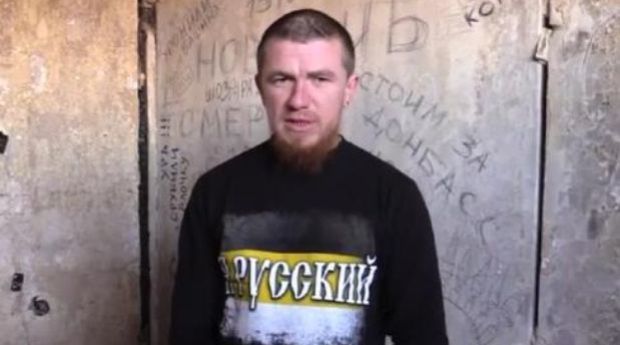 Screenshot
"I can confirm the information, which is now spun by the media, about the killing of Arsen Pavlov," he said.
Russian propaganda media have also reported about the militant's death, citing their sources in the "DPR".
An improvised explosive device has been set off in an elevator, killing "Motorola" and his bodyguard, the reports say. The IED with a C4 explosive was reportedly planted on an elevator rope.
According to some earlier media reports, an attempt against "Motorola" was carried out in July 2016 when an explosion targeted him near the hospital he was going to at the time.
Read alsoAmnesty International: New evidence of summary killings of POWs must spark urgent investigationsUkraine's Interior Ministry believes it was "Motorola"'s accomplices who actually killed him.
Meanwhile, the self-proclaimed leader of the "Donetsk People's Republic" Oleksandr Zakharchenko has accused Kyiv in terminating Arseniy Pavlov, calling it a "declaration of war", according to Russia's RIA Novosti.
Read alsoZakharchenko's ex-guard surrenders to Ukraine forces"As I understand, [Ukrainian President Petro] Poroshenko broke the truce and declared war on us. Now let's see what happens. We're fed up. We have been too patient, and we've promised too much," Zakharchenko told reporters.
In April 2015, the Kyiv Post released a recording in which Pavlov discussed killing fifteen Ukrainian prisoners of war. He has been linked to war crimes, namely the execution of captured hostages, like Ukrainian soldier Ihor Branovytsky, which had been captured near Donetsk and was killed by Pavlov on January 21, 2015 with two headshots, Ukraine Today reported.