NYT: Bomb kills pro-Russian rebel commander in eastern Ukraine
10:49, 18 October 2016
War
A prominent commander of the Russian-backed separatist forces in eastern Ukraine has been killed by a bomb, rebel leaders and Russian news reports said on Monday, according to The New York Times.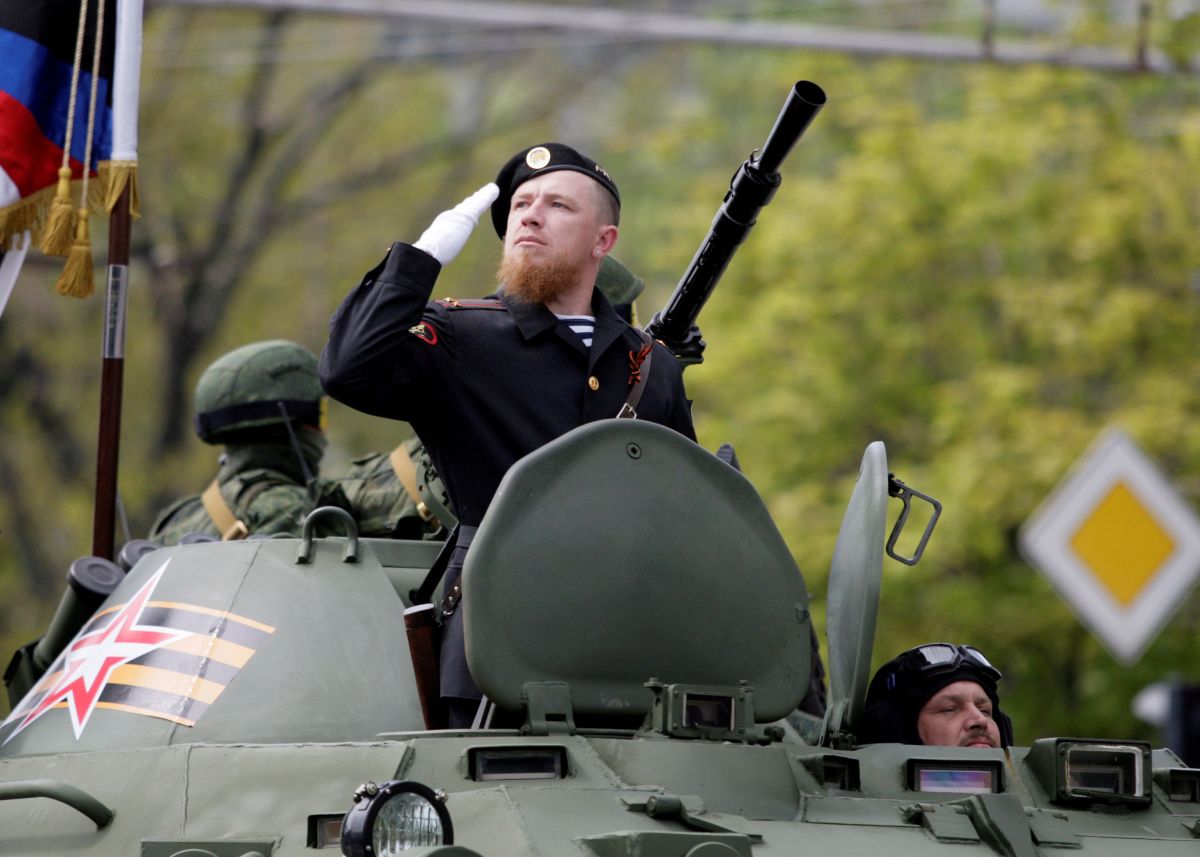 REUTERS
Arsen Pavlov, the commander, who went by the nom de guerre Motorola after the brand of walkie-talkie he preferred, was blown up as he rode the elevator in his apartment building on Sunday in Donetsk, the larger of the rebels' two urban strongholds in eastern Ukraine, Russian news accounts said, Andrew E. Kramer from The New York Times wrote in his article titled "Bomb Kills Pro-Russian Rebel Commander in Eastern Ukraine" published on October 17, 2016.
Each side blames the other for the killing: Ukrainian officials said Russian special forces had been purging the charismatic but unpredictable early leaders of the rebel movement, while the separatists said Ukrainian assassins were operating behind their lines.
Mr. Pavlov is the latest of about half a dozen commanders from the 2014 insurgency to be killed far from the front line. Interfax, a Russian news agency, cited a separatist official as saying that the elevator Mr. Pavlov had been using had been rigged with an improvised explosive device.
Those already killed include Aleksei Mozgovoy, a former restaurant cook turned commander of a unit called the Ghost Brigade, and Aleksandr Bednov, who went by the nickname Batman.
A native of northern Russia, Mr. Pavlov had worked in a carwash before crossing the border into Ukraine in 2014 and becoming a notorious warlord. At the height of the conflict, he married his betrothed in a ceremony where he wore fatigues and she a long white dress, a veil and a pistol in a shoulder holster.
His assassination threatened to rock the already shaky peace in eastern Ukraine.
The commander's death came days before a high-level meeting, scheduled for Wednesday, aimed at reviving the peace process with the leaders of France, Germany, Russia and Ukraine — the so-called Normandy format. President Vladimir V. Putin of Russia has not confirmed his participation in those talks.
Read alsoMilitants publish details on IED that killed "Motorola"Aleksandr Zakharchenko, the leader of one of the separatist movements, the Donetsk People's Republic, blamed the Kyiv government and threatened on Monday to retaliate with violence in the central and western parts of Ukraine.
"When we come to you in your homes, there will be no mercy," he told local news media in Donetsk. "Walk and be afraid."
While eulogized as a hero on Russian state television on Monday, Mr. Pavlov had also been a liability for Moscow over accusations that he had committed war crimes.
The European Union had placed Mr. Pavlov, a Russian citizen, on sanctions lists after he boasted in an interview of shooting 15 Ukrainian soldiers who were taken prisoner during the fight for the Donetsk city airport.
A Ukrainian member of Parliament, Maksim Burbak, said on Monday that Russian agents might have killed Mr. Pavlov to remove this problem and to justify destabilizing on pro-Western politicians in government-controlled areas of Ukraine.
Read alsoRussia may resort to terrorist acts on Ukraine-controlled territory after liquidation of Motorola – expert"The executioner and idiot, the Russian fighter Motorola," is dead, Mr. Burbak said. "This is a fitting end for a killer and moral monster who bragged of killing our 15 soldiers." But the assassination, he added, "could be used as a pretext to carry out terrorist acts in Kyiv and other territories of Ukraine."
A spokesman for the Ukrainian military, Andriy Lysenko, denied involvement and said the killing had cheated Ukrainian justice of the "inevitable punishment of life imprisonment" for Mr. Pavlov.
"He simply got lucky," Mr. Lysenko said.
If you see a spelling error on our site, select it and press Ctrl+Enter