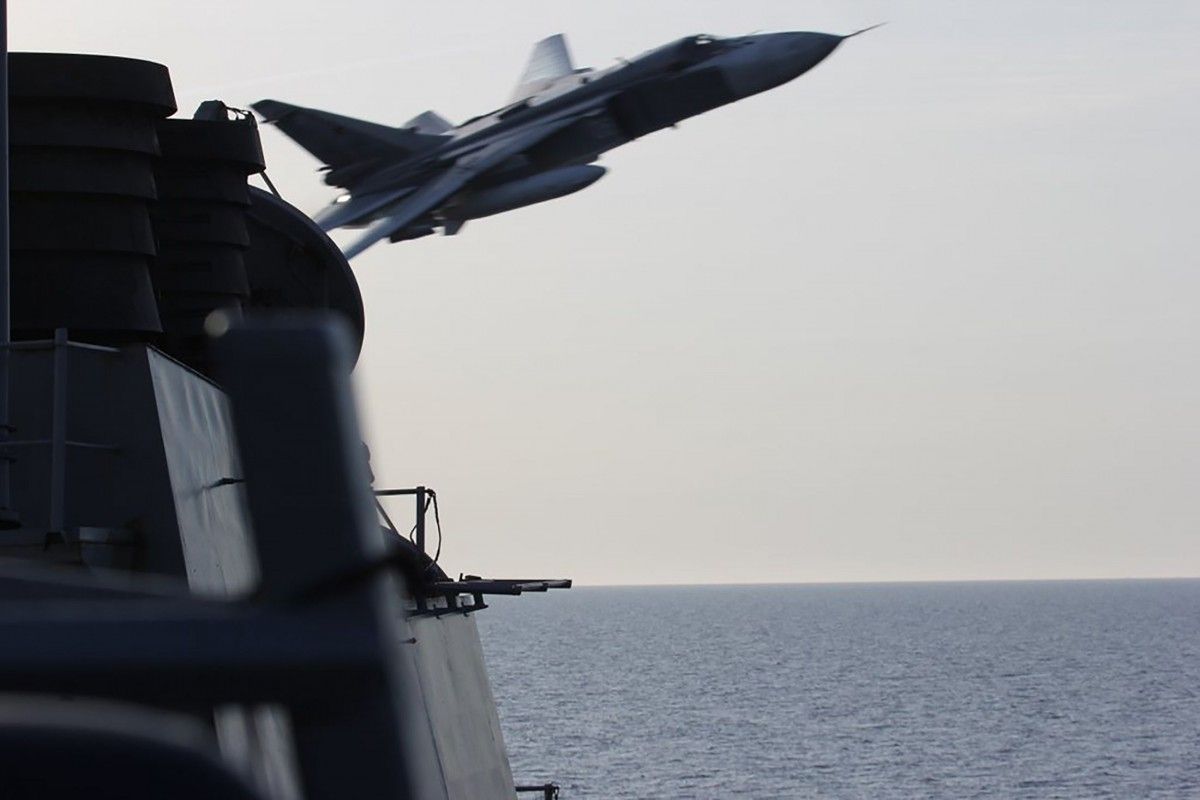 An illustrative image / REUTERS
"In particular, reconnaissance planes Il-20 and Su-24MR of the Russian Aerospace Forces, which are capable of conducting a comprehensive surveillance operation at a depth of up to 400 km, were spotted in the airspace over the Sea of Azov and the Black Sea on October 25 and 26," representative of the Main Intelligence Directorate of Ukraine's Defense Ministry Vadym Skibytskiy said at a briefing in Kyiv on Friday.
From October 21 to October 27, the enemy greatly stepped up reconnaissance to monitor changes and ongoing activities of the Ukrainian forces participating in the Anti-Terrorist Operation zone in eastern Ukraine and the Ukrainian troops in general.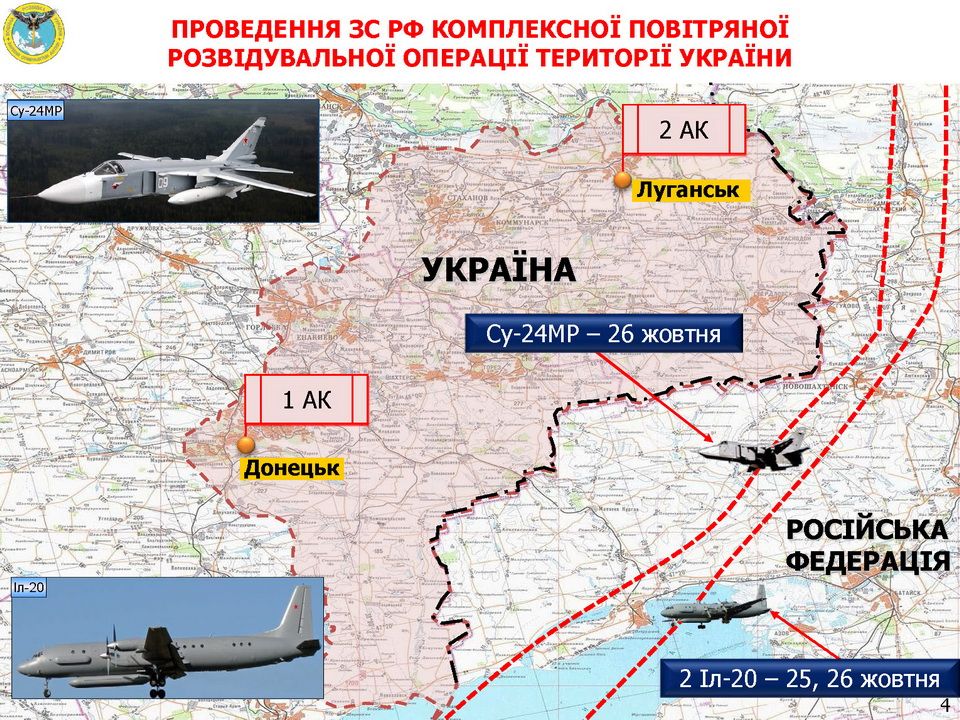 Russia's reconnaissance flights on Oct 25-26 / Image from gur-mou.gov.ua
As UNIAN reported earlier, the Russian Federation continues preparations for a possible large-scale offensive against Ukraine, which is to include massive airstrikes on the country's strategic facilities.
"On October 26, using the airspace of the Republic of Belarus as an ally, Russian combat aircraft worked out possible massive air strikes on strategic targets in Ukrainian territory," Skibytskiy said on Friday.
Read alsoRussian airforce in training exercises on possible air strikes on Ukraine targets – IntelThe Sukhoi Su-24MR ('Fencer-E') is a dedicated tactical reconnaissance model. Su-24MR retains much of the Su-24M's navigation suite, including the terrain-following radar, but deletes the Orion-A attack radar, the laser/TV system, and the cannon in favor of two panoramic camera installations, 'Aist-M' ('Stork') TV camera, RDS-BO 'Shtik' ('Bayonet') side-looking airborne radar (SLAR), and 'Zima' ('Winter') infrared reconnaissance system. Other sensors are carried in pod form.
The Ilyushin Il-20 is a military version of the Il-18 passenger airplane, with electronic equipment and an array of external antennae. It is still used by the Russian Air Force as flying command post. This version is sometimes unofficially referred to as Il-20 or Coot-A in NATO code.