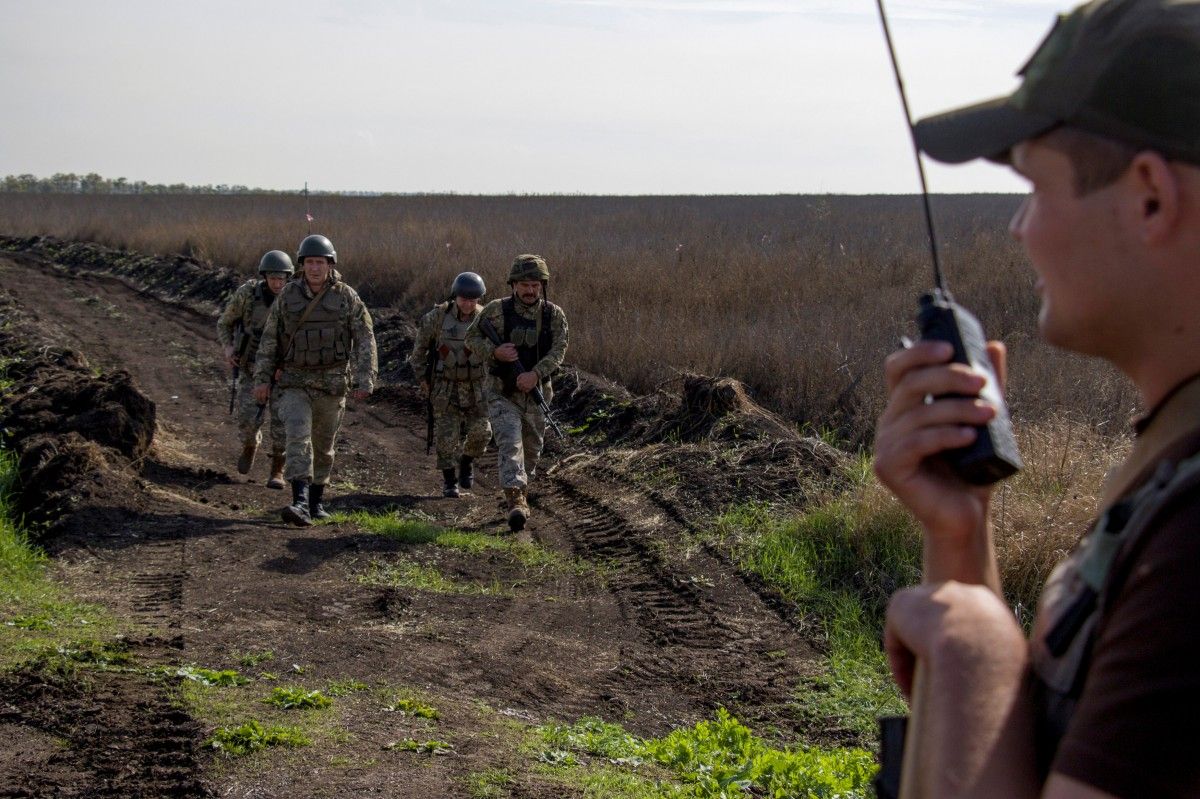 REUTERS
It's part art project and part public outreach, intended to raise support and funds to continue fighting, according to Ukraine Today.
Instead of swords, it's made of bullets, mortar casings, and other munitions, that have flown in across the front lines. Soldiers and volunteers near Avdiyivka are fighting Russia-backed separatists. The creators plan to sell the throne to earn money for the war effort. They say they desperately need equipment and supplies.
Also they joke how good it would be to place it at the entrance of the president's office in Kyiv.
"That way everyone passing by would understand that Ukraine always pays its debts," the throne designer and military volunteer Denys Bushtets says.