"LPR" terrorists capture Luhansk judge – activist
10:40, 08 November 2016
War
Pro-Russian militants from the so-called Luhansk People's Republic terrorist organization three weeks ago kidnapped Vitaliy Rudenko, the Judge of the Luhansk Court of Appeals, that's according to the chairman of Patriot volunteer organization and member of the hostage exchange negotiating group, Oleh Kotenko, who spoke to Hromadske Radio.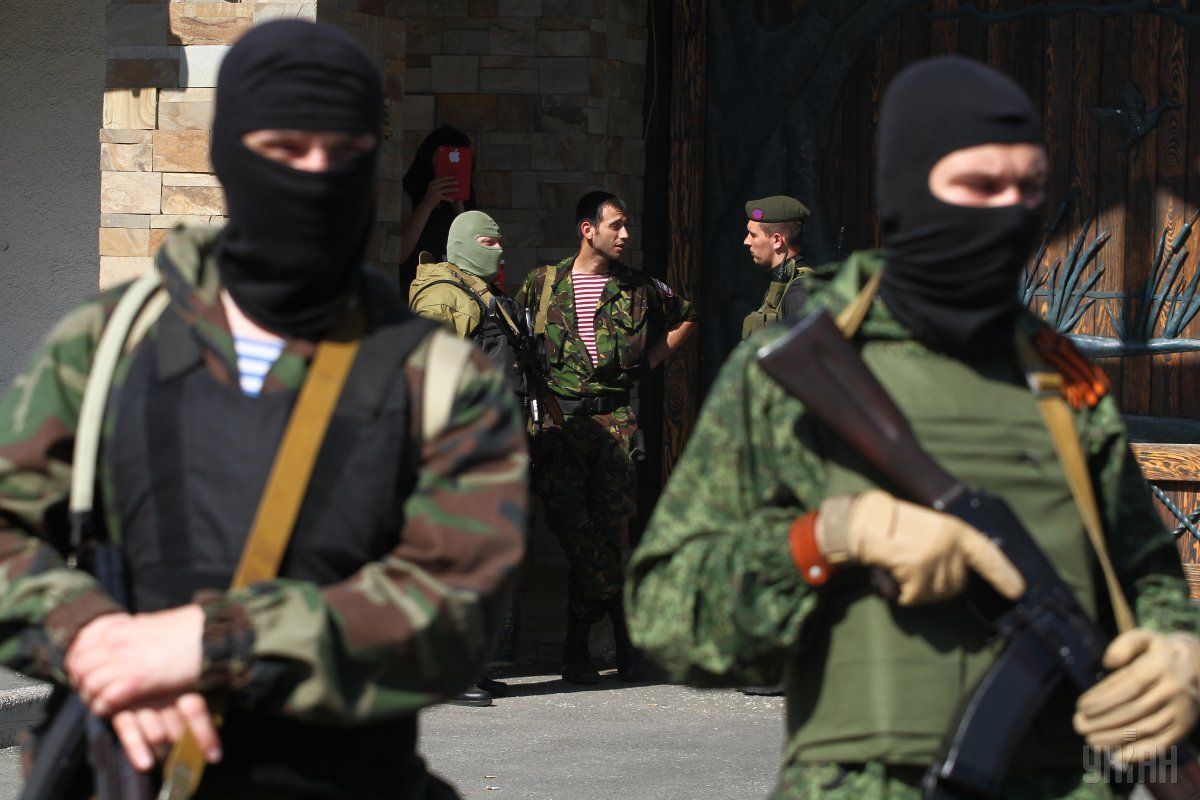 Photo from UNIAN
According to Kotenko, the Ukrainian authorities did not inform the public of the abduction, hoping to secure a swift exchange.
"The judge agreed with a man he knew from the "LPR" that he would help him with a so-called "green corridor" so that he could visit the town of Krasnodon and bury his parents," said Kotenko.
He said that once the judge drove to the checkpoint, he was stopped and ID'ed. The local "MGB" (Security Service) were called on the scene, and the judge was arrested.
Read alsoSBU names exact addresses of torture chambers in occupied Donbas"Immediately after the arrest, we received a phone report and immediately started the negotiation process," the activist said, adding that despite earlier hopes of his early release, the militants chose to put him on an exchange list.
According to Kotenko, five days ago Vitaly Rudenko was charged with "high treason". The judge is accused of allegedly having ruled to arrest a director of the local utility service, which led to the households in the region being left without water supply. "Now he is held in a pre-trial detention facility. He has not been tortured," Kotenko said.
The negotiator said that the prisoner had not pleaded guilty. At the same time, according to Rudenko's wife he had to sign some documents.
Read alsoBBC report exposes "slave labor" in prisons across occupied DonbasThe Ukrainian side also confirms that Rudenko has been put on the exchange list.
Earlier, the SBU reported that 494 people are reported missing in Donbas, while 110 people are known to have been captured by pro-Russian militants. The SBU earlier put forward a proposal to the militants to exchange three detainees for each captured Ukrainian citizen. In turn, the militants demanded an all-for-all swap.Read alsoDonetsk militants ready for "all for all" swap — media
If you see a spelling error on our site, select it and press Ctrl+Enter