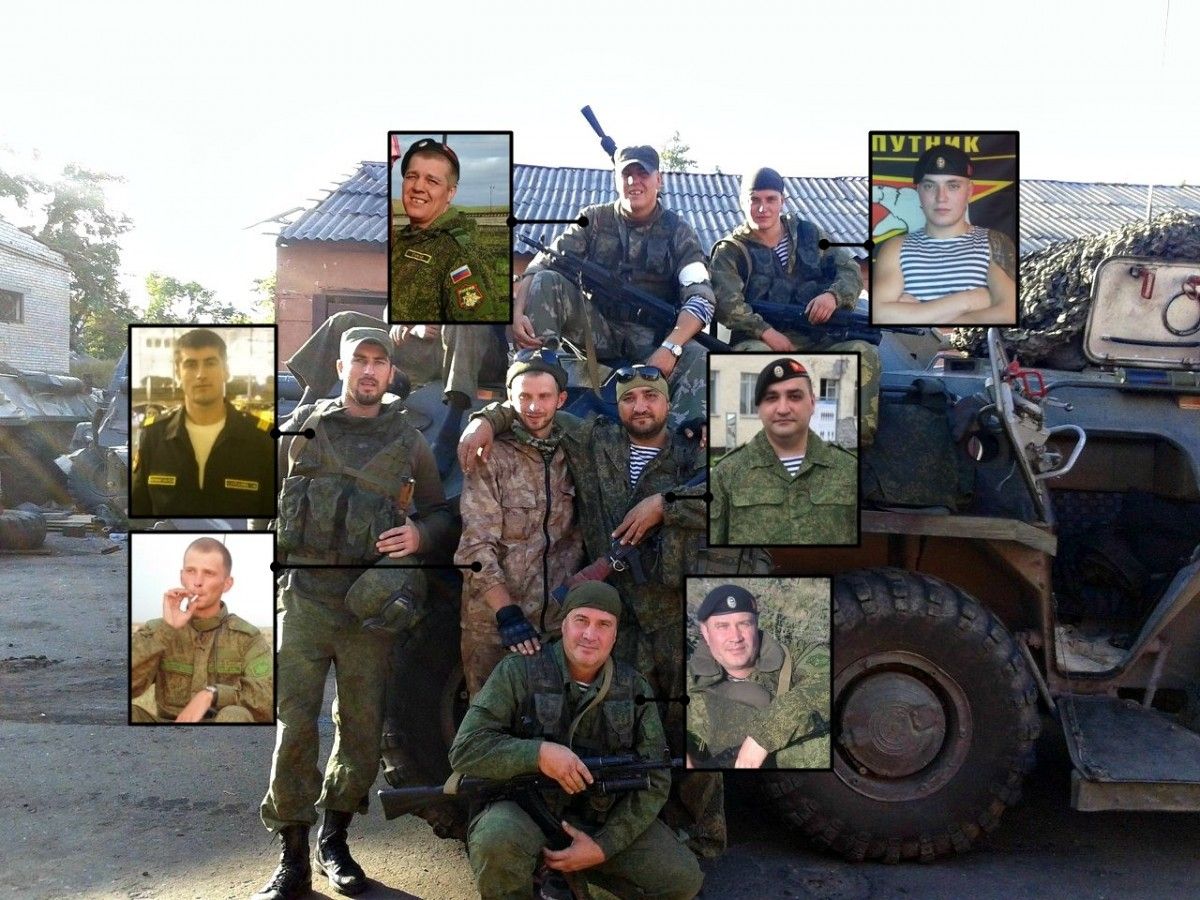 About dozen of servicemen were identified during the journalist investigation's OSINT efforts, many of whom were awarded medals for their participation in combat by decree of the Russian president after returning home, and continued serving as active servicemen, Bellingcat writes in its report citing the initial investigation by Askai707.
A thorough analysis of a wide range of photographs and videos available on social networks, including geolocation marks and background verification, provided for a precise identification of the Russian troops deployed in Ukraine, with
On one of the photographs, the following servicemen of Russia's 61st Separate Naval Infantry Brigade can be seen: Vladimir Stach, Sergey Antonkin, Tofik Sultaliev, Igor Bushuev, Grigory Kislyuk, and Gennady Fedosov.
As UNIAN reported earlier, Eliot Higgins, the founder of the Bellingcat investigative group, said it was the commander of the Russian military who was responsible for sending military equipment into Ukraine, including the Buk surface-to-air missile system that downed flight MH17 in Donbas in July 2014.