Russia continues military buildup at Ukraine's borders: 2 infantry divisions set up
19:10, 29 November 2016
War
Two motorized infantry divisions with units in Belgorod, Voronezh and Smolensk regions were formed in 2016, as announced by Russia's Defense Minister, Army General Sergei Shoigu, TASS news agency reported.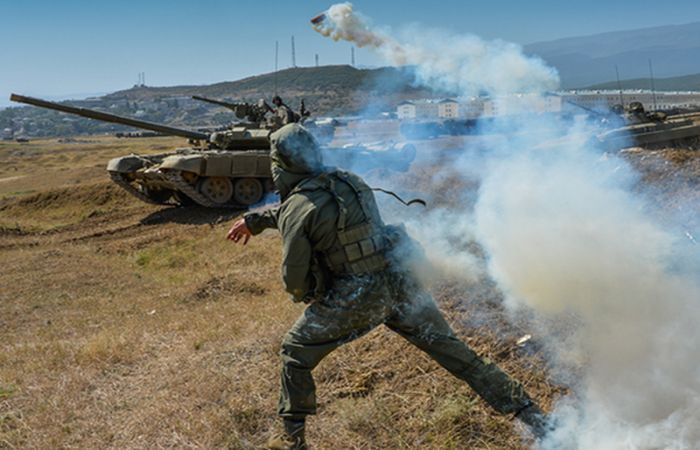 function.mil.ru
"This year in the Western Military District, we took about a 100 of arrangement measures, including on the completion of setting up two mechanized infantry divisions, with bases located in Belgorod, Voronezh and Smolensk regions," said Shoigu, according to TASS.
According to the defense minister, the divisions are fully staffed, with more than 70% of the personnel – being contracted troops. Divisions are also equipped with modern weapons, military and special equipment.
Read alsoNew Russian military base 100 km from Ukraine border "almost ready" - EuronewsEarlier, Deputy Minister of Defense of Ukraine Ihor Dolgov said that the Russian Federation had amassed some 55,000 military near the Ukrainian border.
If you see a spelling error on our site, select it and press Ctrl+Enter