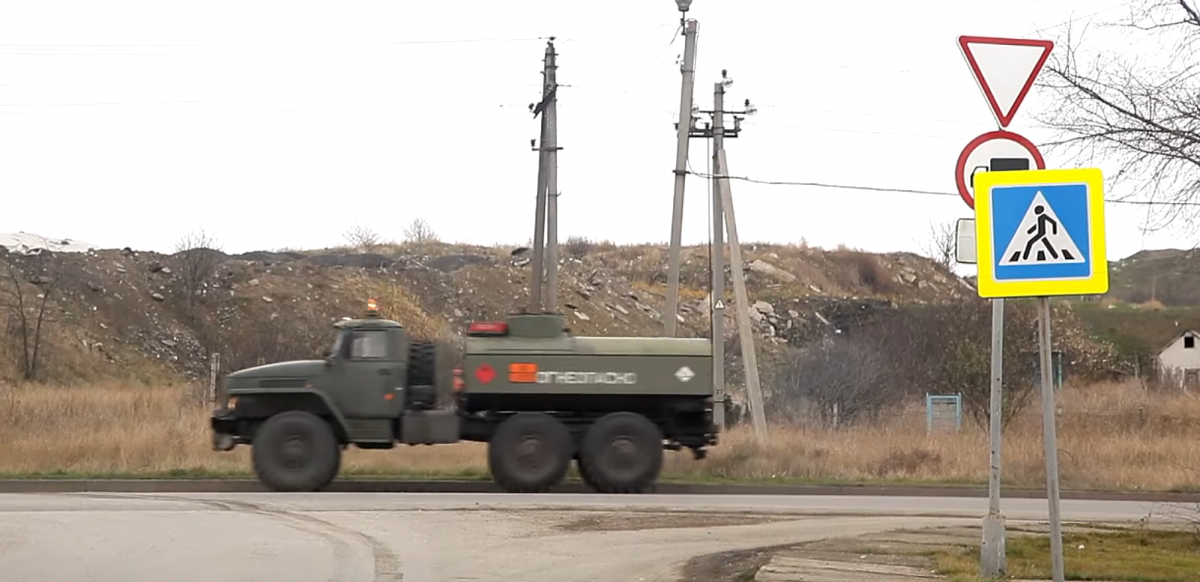 Screenshot
Deployment in the occupied Crimea of S-300VM Antey-2500 anti-aircraft missile system may be associated with an attempt to disrupt the Ukrainian missile tests over the Black Sea, scheduled for December 1-2. The activists from the international OSINT community InformNapalm identified the anti-aircraft missile complex among other military equipment spotted in military convoys across the occupied Crimean peninsula November 29.
"Due to the deployment of the S-300VM in Crimea directly ahead of the missile tests scheduled by the Ukrainian side, two likely scenarios of Russia's actions are considered: the Russian Federation plans to shoot down a Ukrainian missile; Russia is plotting a provocation involving a downing of a passenger plane and further accusation of the Ukrainian side with reference to the missile tests," reads a statement.
"Antey-2500" is an air defense system with the ability to counter small and medium range ballistic missiles (up to 2,500 km). Also, it is designed to engage hi end warplanes (including those constructed with "Stealth" technology), medium range ballistic missiles, tactical missiles, cruise missiles, and aeroballistic missiles.
As reported earlier, November 25 the Russian defense ministry delivered a note to the Ukrainian authorities in connection with plans to conduct missile test launches near the occupied Crimea.
Read alsoUkraine test launches new missileLate Tuesday, November 29, Rosaviatsiya reported that Ukraine had allegedly set new dangerous fly zones over the Black Sea waters and thus violated the borders of Russia's "territorial waters" near the occupied Crimea.