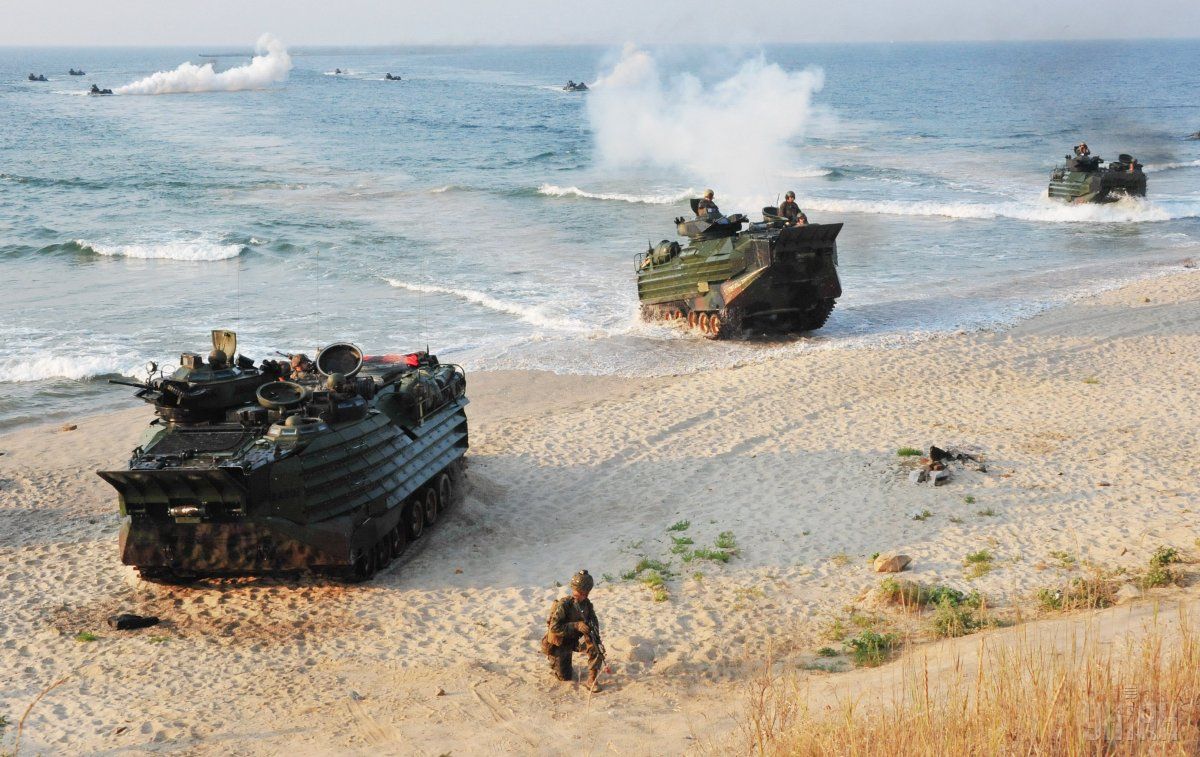 Photo from UNIAN
Besides Ukrainian and U.S. military, the event was also attended by representatives from Georgia, Poland, Azerbaijan, the Netherlands, Romania, Canada, the UK, Bulgaria, Moldova, and Turkey.
"The idea of future exercises has been formed, a composition of components and maneuvering control system has been pre-defined. In addition, the aspects have been discussed of logistics and interaction with the media, the ranges have been defined for combat exercises and teamwork training of forces," reads the statement.
Read alsoNATO releases video of U.S. Marines' first ever amphibious landing in UkraineThe Sea Breeze-2017 exercises will combine theoretical and practical training process of planning and carrying out an operation under NATO standards, a leadership course, a course on first aid in combat, and the like.
Read alsoSea Breeze 2016: Video shows Ukrainian border guards air dropped without parachutesAs UNIAN reported earlier, in July the Ukrainian-U.S. military drills Sea Breeze 2016 were held in Odesa and Mykolaiv regions, as well as in the north-western part of the Black Sea.