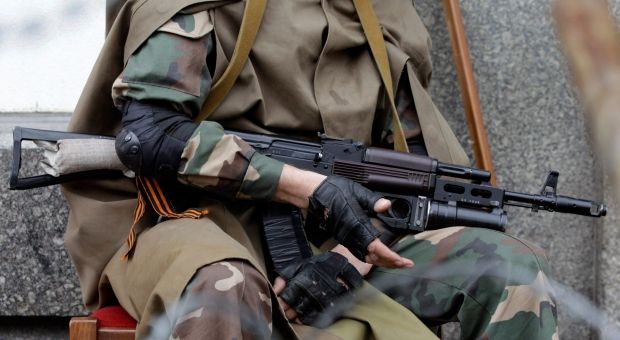 day.kyiv.ua
The SBU program applies to individuals who voluntarily refused from participation in terrorist activities and appealed to the law enforcement agency of Ukraine with an appropriate application, Head of the Information Resistance Group, Tymchuk wrote.
Read alsoTuka comments on possibility of pro-Ukrainian uprising in Donbas"In particular, such leaflets have recently been appearing near bases of the "DPR" military units (especially in the northern part of the occupied regions of Donetsk region)," the report reads.
According to the report of the militants' "Ministry of State Security" to the "DPR" leaders, the dissemination of information about this SBU's program is a "serious threat to the moral and psychological state" of local militants from the '1st Army Corps of the 'DPR.'"
Read also"Protection" of Russians abroad, strengthening propaganda: Putin approves Russia's new foreign policy concept"The information is rapidly spreading among the militants that the program allows for a safe return to civilian life, calling for surrendering to ATO forces and laying down their arms, so many militants have expressed willingness to use it. In addition to the enhanced search of distributors of leaflets, the Ministry of State Security of the 'DPR' has offered commanders of the 1st Army Corps of the 'DPR' to enhance 'propaganda work' with staff in order to discredit such proposals of Kyiv (to "inform" about the 'atrocities of punishers,' 'treachery and evil' of the SBU..." Tymchuk wrote.