Journalist on two female hostages released by militants: "One of them fell in love with DPR terrorist"
12:20, 27 December 2016
War
A Ukrainian journalist Yuriy Butusov commented on the hand-over by the Russian-backed militants of two female hostages to the Ukrainian side.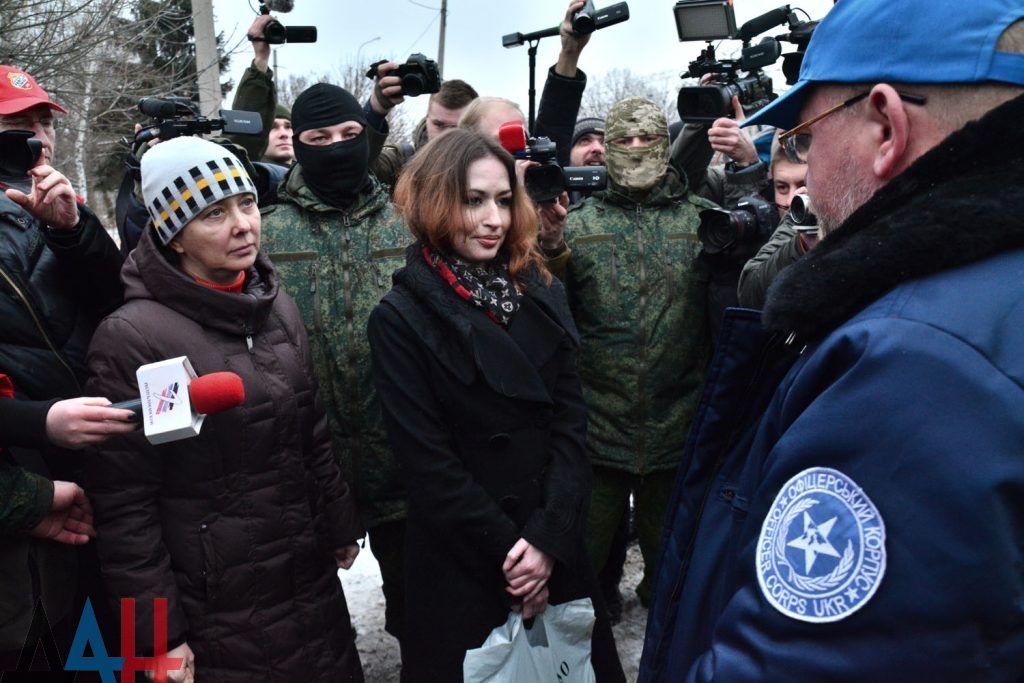 pro-militant website
"Who are these 'prisoners'? Maybe they are some SBU agents or AFU snipers? Maybe they had been captured on the battlefield?" he wrote on Facebook.
As it turned out, one of them was an ordinary woman who had fallen in love with a man living in the occupied territory.
"He invited her to live together, but then decided to get rid of her, accused her of collaborating with Ukraine, so she was thrown into the basement," said Butusov.
Another "prisoner" is a judge from Mariupol.
According to the journalist, neither of these women were included in the prisoner exchange list – they were both hostages captured with no particular reasons.
Read alsoJustice ministry: Talks between Savchenko and self-proclaimed republics out of lawIn turn, Ukraine will "voluntarily" hand over to militants as many as 15 people at once from the exchange list. All of them are either under investigation in Ukraine, or have already seen their verdicts
"We are handing over six women and nine men, who, unlike the two hostages, were on the exchange lists. Ukraine never takes hostages – it's the actual terrorists we are handing over, as well as mercenaries, spies and their collaborators, who are subject of the enemy interest," Butusov wrote.
Read also"DPR", "LPR" leaders decide to hand over to Ukraine two captive women through SavchenkoAs UNIAN reported earlier, the "DPR" terrorists in the morning of Tuesday, December 27, handed over to the Head of the Ukrainian Center for the Hostage Release "Officer Corps", Vladimir Ruban, two captive women.
If you see a spelling error on our site, select it and press Ctrl+Enter