Russian Kalmyk soldiers "got lost" in Ukraine steppes: OSINT investigation
15:20, 27 December 2016
War
In 2016, InformNapalm OSINT investigators revealed dozens of facts of the Russian involvement in the undeclared war against Ukraine. The latest story uncovers colleagues from the Reconnaissance Battalion of the 7th Military Base spotted on a "Ukrainian mission – 2015".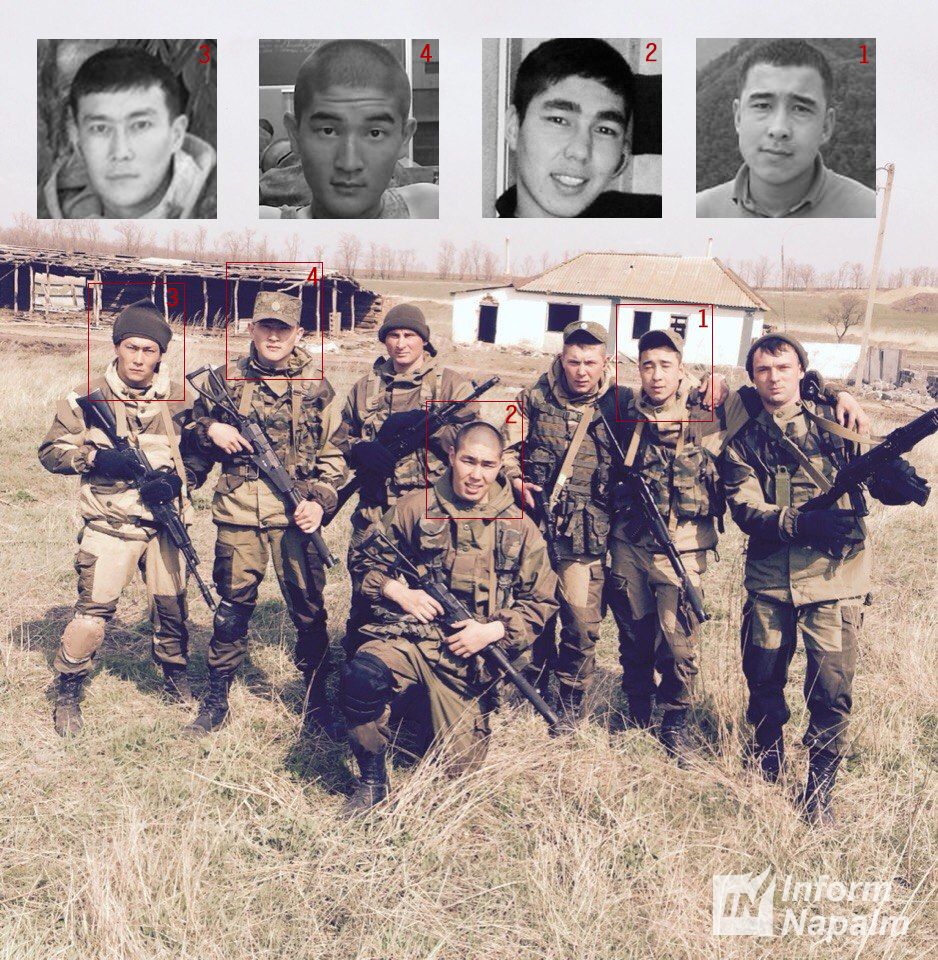 InformNapalm
The investigators note that the 7th Russian Military Base of the 49th Army (Southern Military District, Russia, based in Abkhazia, Georgia) has been largely featured among the evidence collected over the past year.
Read alsoUkraine OSINT experts present at NATO PA evidence of Russia's military involvement in Donbas conflictThe group also revealed the source of information about the personnel and structure of the Battalion Tactical Group (BTG) from the 7th Military Base. It is a picture posted on VK2, the one taken "in the office", at the base camp of Russian troops, located Oktyabrsky Raion, Rostov Oblast, near the Ukrainian border. Among other documents on the table, a ration record was discovered. This document reflected the structure of the BTG from the 7thMilitary Base BTG on "Rostov-Ukrainian mission" in 2016.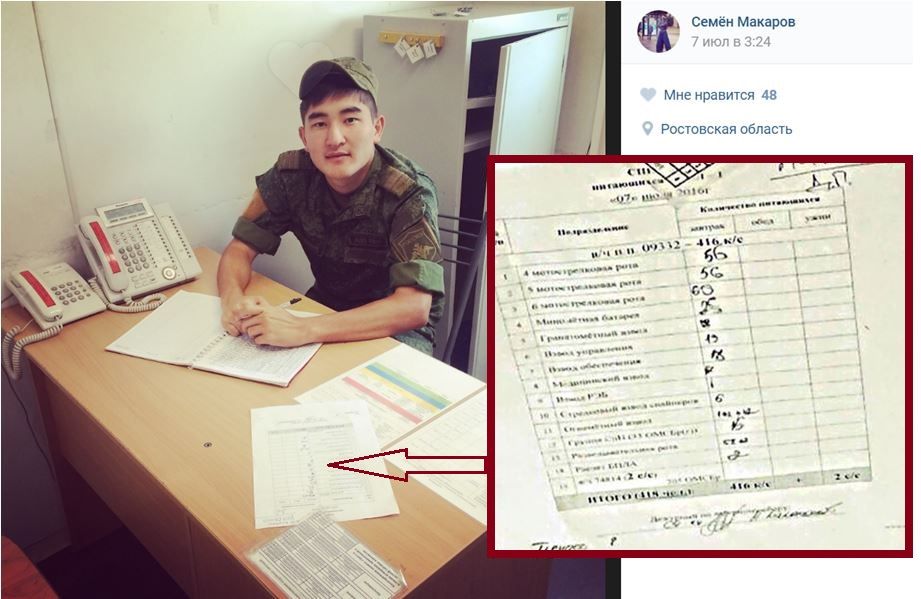 InformNapalm
Judging by the number of our publications, featuring military unit 09332 (there are 26 publications, including the last one, and 10 of them are from 2016), the 7th Military Base of the Russian occupation forces is the most belligerent military force of the Russian Army in Ukraine.
If you see a spelling error on our site, select it and press Ctrl+Enter