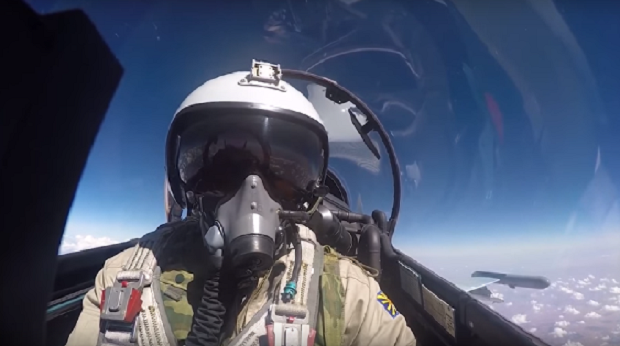 Screenshot
Answering the question on whether the Russian air forces will be involved in the Donbas war, he said: "This is a very difficult question, and it requires a lot of attention. While we have more or less strengthened our defenses, everything regarding the use of warplanes is a very difficult question. If the aggression moves further, if the conflict extends... I will not be talking about this situation, but, as a military, I understand that if some means have exhausted themselves and haven't allowed to defeat the enemy, the leaders start using other means and forces to suppress the enemy. It's natural."
Read alsoNATO ex-General describes likely scenario of WWIII: Russia seizes part of Ukraine, Baltic States within few hoursWith this in mind, the General considers it necessary to strengthen " air defense forces, in addition to the land defenses".
According to Umanets, on the border with Russia, there should be created "a field, which not even a drone could fly through " and "a powerful group of anti-aircraft missile troops, aimed to suppress any attempts of the enemy to attack our cities, our country, and our people."