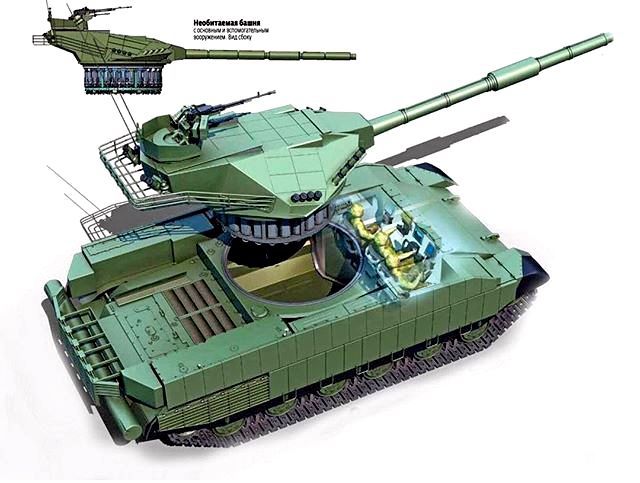 gazeta.ua
T-Rex is being both developed and produced in Ukraine. The model is set to be put to service in a year, chief designer at Ariy company Serhiy Stepanov, gazeta.ua reports.
The new tank meets the technical requirements of the Ministry of Defense, while its developers believe that it will be able to compete with the Russian-made Armata MBT.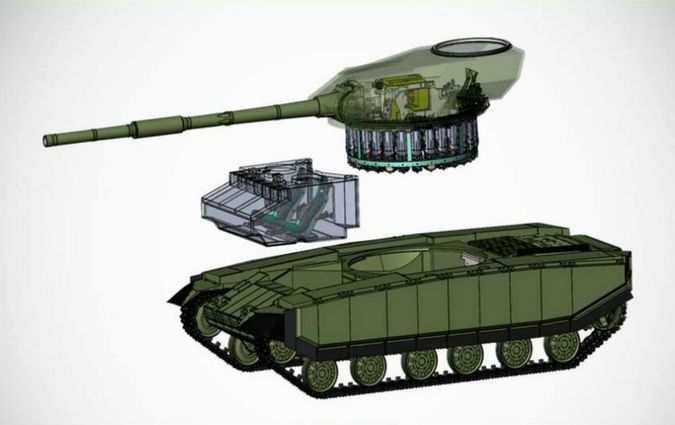 gazeta.ua
T-Rex has an armored body and caterpillar chassis. The armored capsule provides space for three crew members to drive the machine, shoot its cannon as well as a machine-gun fire installed on a turret, which will be an RWS (remote weapon system).
Read alsoYear of Ukrainian arms: smashing "Thunder" and "Missile Shield"The developers expect the new MBT's combat capacity to exceed that of Oplot and Bulat models. T-Rex will be a product of remodeling of the Soviet-made T-64 and T-72 tanks.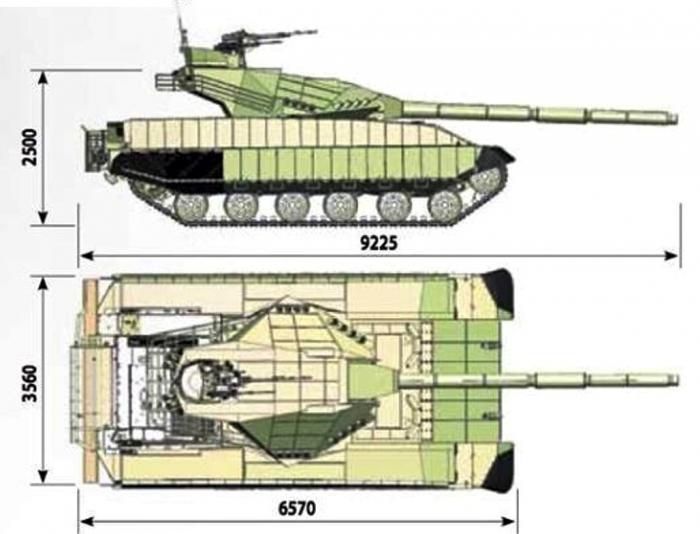 gazeta.ua
"This is a transition period machine. It allows to use the potential of the existing fleet of tanks and to get within a short period of time and with minimal costs the equipment of a fundamentally new level. It will not concede to similar foreign models," says the expert.
The machine will be armed with a 125mm cannon with remotely controlled automatic loading mechanism as well as machine guns. It is noted that this equipment is designed for the simultaneous close-range anti-personnel combat and long-range anti-tank combat both in daylight and nighttime.
"The tank has an essentially a new fire control system and a high level of protection. Many of its features provide high maneuverability, a circular viewing system and high-spectrum analysis…" says Serhiy Stepanov.