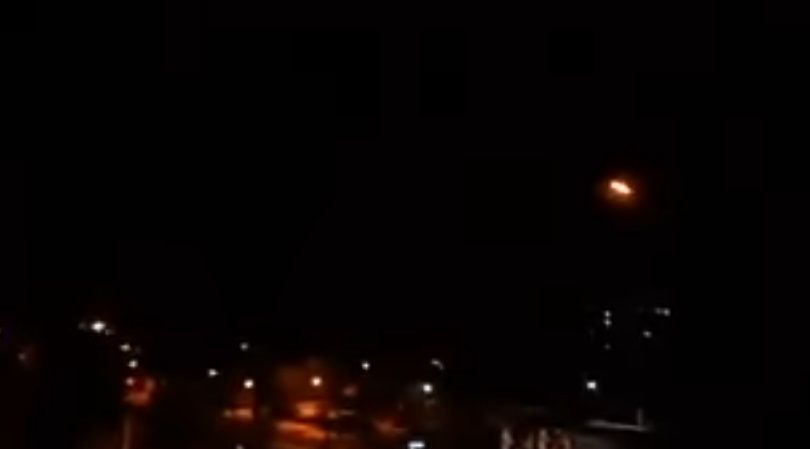 Screenshot
"Occupation troops resort to their usual human shield tactics, being fully aware that the Ukrainian Army will not strike back with the artillery if this threatens residential areas," InformNapalm wrote.
OSINT investigators at InformNapalm have analyzed one of the videos earlier published on YouTube to define the position of the spotted MRLS and its firing direction.
"The video captured BM-21 Grad MLRS firing rockets. It was filmed on January 31, 2017 at 10:40 AM (local time). According to eyewitnesses, it was the sixth "pack" (1 pack = 40 rockets) fired by Russian troops from this position starting from January 1, 2017. InformNapalm volunteers have discovered that rockets were fired from the spot located in Budionivsky District of Donetsk – between the ring road and wood line, 250 meters from Sigma superstore and 450 meters from Kozachok kindergarten located in Donsky District of Donetsk. Geolocation and georeference is shown in the screenshot below. Exclamation point marker indicates the MLRS position, the red arrow shows the firing direction," the volunteers said.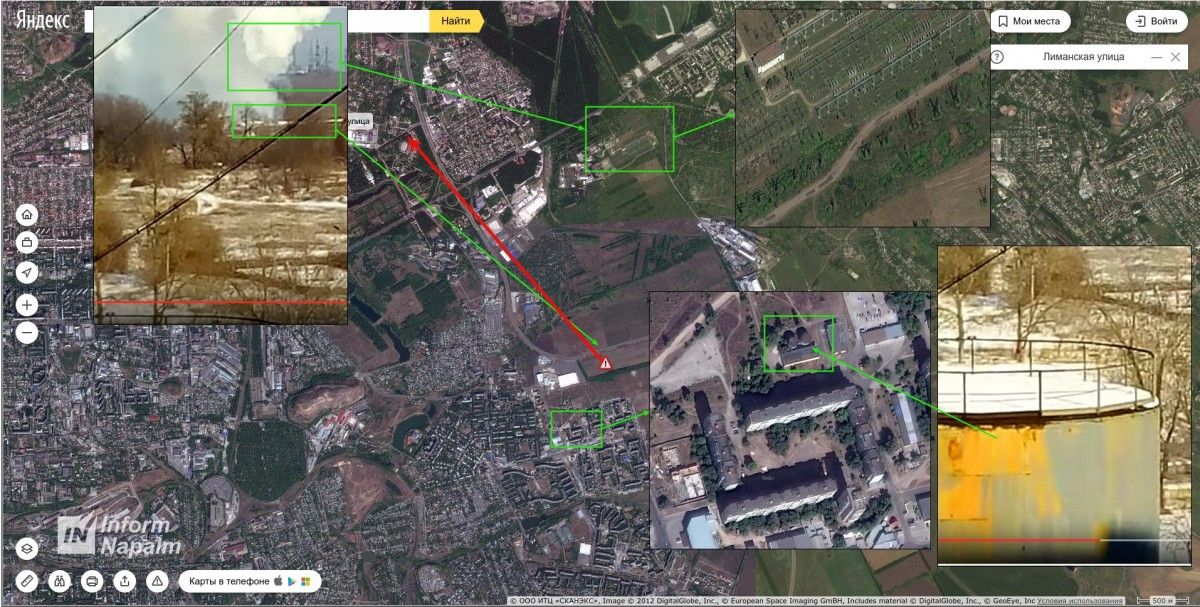 informnapalm.org
According to the report, Avdiyivka that endured intense shelling in the recent days is located 16.5 kilometers from the firing position along the indicated direction of the shooting. The maximum range of 9M22\9M22U high-explosive fragmentation rocket projectile is 20.4 kilometers.
informnapalm.org
"Apparently, Russian hybrid forces follow the advice of their leader – President Putin, who clearly explained the war tactics employed in Donbas: "Let's see anyone from the military dare shoot at their own people who we will be behind [Russian-occupation forces] – not in front of them, but behind them. Let them dare shoot at women and children." In violation of the Minsk agreements, the Russian hybrid forces continue using heavy weapons (that were supposed to be removed from the contact line two years ago) and employ barbaric terrorist tactics of warfare, firing from residential areas," the volunteers wrote.