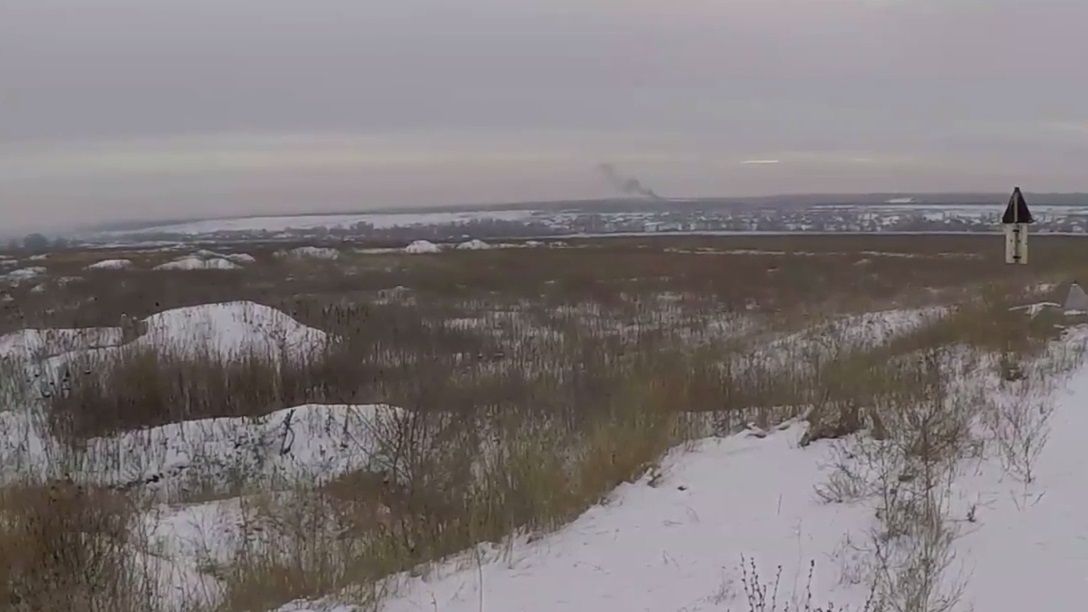 Militants fired an anti-bank missile on a passenger car near the Svitlodarska Duha in Donbas / Screenshot
"A soldier was wounded amid shelling of our position in the afternoon. A car was sent out immediately to pick him up and take to a hospital behind enemy lines. Having noticed the car, the inhumans [Russian-backed militants] fired an anti-tank missile on it," Yuriy Mysyagin wrote on Facebook on Friday.
"Let me repeat: an anti-tank missile on a passenger car," he wrote.
As a result of the blast, a young female doctor who was on her way to rescue the wounded soldier died on the spot, and several other people were injured, according to Mysyagin.
"Another soldier was killed in an attack on our positions," he added.