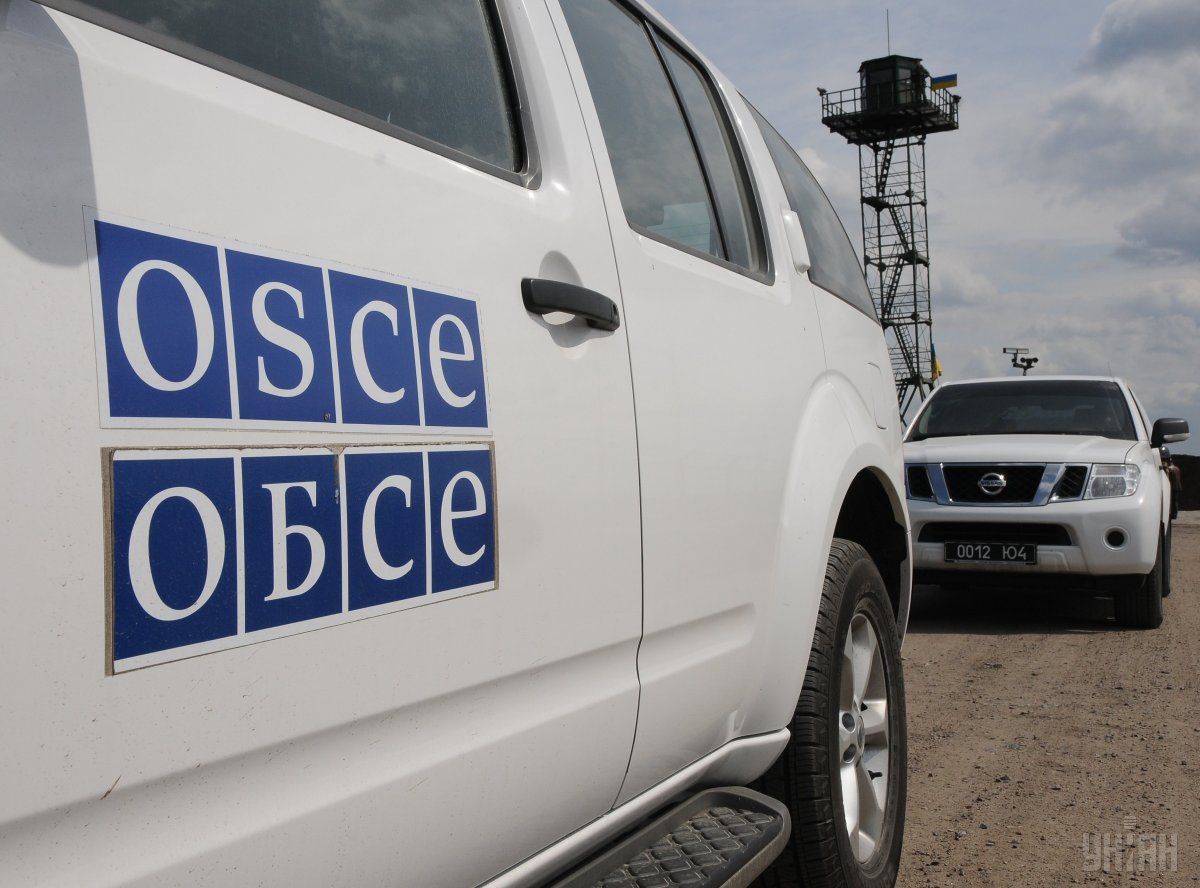 Many instances of the ceasefire violation were reported in the towns of Avdiyivka and Yasynuvata / Photo from UNIAN
"While the situation along the contact line remained tense the SMM recorded fewer ceasefire violations in Donetsk region compared with the previous reporting period, including more than 4,000 explosions. Most of the explosions were again recorded in the Avdiyivka-Yasynuvata-Donetsk airport area," the OSCE SMM said in the update.
In particular, on the evening and night of February 1-2, while in the center of the occupied city of Donetsk in the so-called "Donetsk People's Republic" ("DPR), the SMM heard more than 900 undetermined explosions 2-8km north-north-west and north.
"Positioned in 'DPR'-controlled Makiyivka early in the morning on February 2, the SMM heard 42 explosions in 35 minutes, 3-5km west. Positioned at the railway station in 'DPR'-controlled Yasynuvata (16km north-east of Donetsk) the SMM heard 237 explosions in seven and a half hours: two assessed as impacts 200-300m south, eight assessed as outgoing rounds 1km south, two undetermined 3-4km south-east, and 225 undetermined 1-12km north, north-west, west and south. Positioned in government-controlled Avdiyivka (17km north of Donetsk) for six and a half hours the Mission heard more than 800 explosions 1-5km north, north-east, east-south-east, south-south-west and south-west. Positioned at the Donetsk central railway station the SMM heard 699 undetermined explosions in just over three hours, mainly at points ranging 2-10km north-east to north-west," it said.
Read alsoTwo Ukrainian soldiers killed, five wounded in Donbas on FridayThe Mission also reported it had observed weapons in violation of withdrawal lines and on the move in populated areas on both sides of the contact line. It continued monitoring the three disengagement areas in Stanytsia Luhanska, Zolote and Petrivske but its access remained restricted.
As was reported earlier, the previous OSCE SMM report based on data as of 19:30 local time on February 1, 2017, mentioned about 5,600 explosions in Donetsk region alone. Many instances of the ceasefire violation were reported in the towns of Avdiyivka and Yasynuvata.