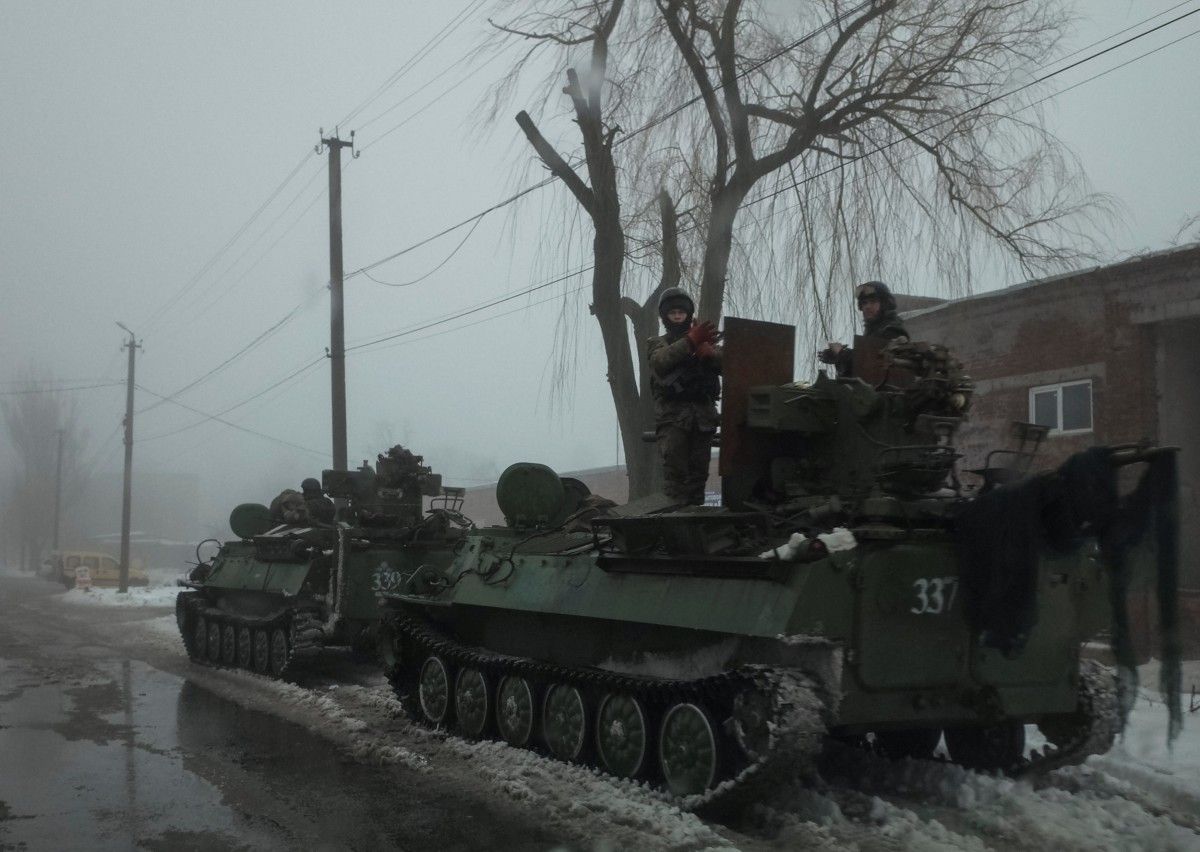 REUTERS
"Kyiv has and will comply with Minsk Agreements. Now, on the path to peace and restoration of Ukraine's territorial integrity, this approach has absolutely no alternative. This is our view, also shared by our key partners who have been helping Ukraine to effectively resist Russian aggression in these difficult conditions," Poroshenko said.
"Do not believe [rumors] that supposedly our [troops] are not allowed to return fire. When there is a real need to do so, when there is no other way, the necessary orders have already been received and are being executed flawlessly. It was clearly evident around Avdiyivka," said the president.
Read alsoKyiv to address issue of Donbas elections: Poroshenko on upcoming meeting of Normandy Four top diplomats"At the same time, I reject any attempt to put on Ukraine the responsibility for the escalation along the frontline. There is Moscow's insidious tactic – to divide it [responsibility] between Moscow and Kyiv. We will not allow them to do so. Undoubtedly, our actions have a nature of forced defense; they were just a 'medication' from those aggressive tantrums the Russian-terrorist groups had thrown. We can prove this claim to anyone: [we have] communication between militants, intercepted by our intelligence; this can be seen on satellite imagery, which is at the disposal of our partners in NATO; the time the attacks began and the location of launch sites have been recorded by counter-battery radars, which we had received from the United States," said the head of state.
In addition, Poroshenko stressed Ukraine's efforts toward de-escalation down to a complete ceasefire.
Read alsoUkraine defense spokesman: "Army ready to fight back"As UNIAN reported earlier, Russian troops and Russian-controlled militants in Donbas between January 29 and February 5 shelled Avdiyivka massively, using heavy artillery and Grad MLR systems, as well as tanks.
Several civilians were killed in the shelling.
Furthermore, the situation worsened along the entire frontline. A total of 15 Ukrainian soldiers and one rescuer have been killed on the Donetsk line since January 29.