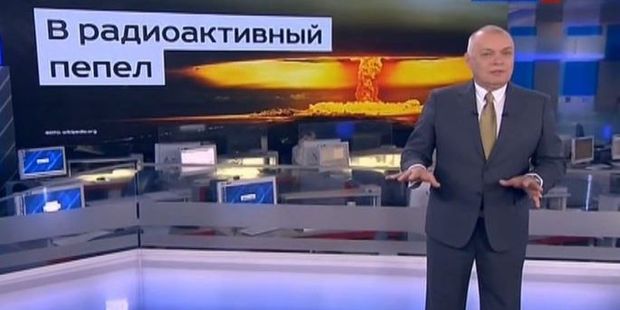 Screenshot
In recent days, such provocative attacks have been recorded near Debaltseve, Horlivka, and Dokuchaivsk.
At the same time, the "DPR" media and pro-Russian groups in social networks continue to affect public opinion by constantly spinning "reports" on the shelling by the Ukrainian Armed Forces, destruction of infrastructure, civilian casualties, skirmishes, etc.
To improve the efficiency of disinformation and propaganda campaign in the militant-controlled media, the Russian Federal Security Service (FSB) has set up a training with "journalists" from the occupied Donbas.
Read alsoNATO says it sees sharp rise in Russian disinformation since Crimea seizureThus, according to the data obtained from the organization's sources, a three-day seminar for the local media and the so-called "DPR Ministry of Information" was held in Rostov-on-Don (Russia). The seminar was led by representatives of Russian propaganda media.
Read alsoReports suggest Russia engages in psychological warfare in Avdiyivka - mediaThe official seminar topic was "Improving the quality of media content," the report says.
It is noted that the training was held under the supervision of the FSB, to teach the representatives of the "DPR" basic methods of information warfare and disinformation tactics.