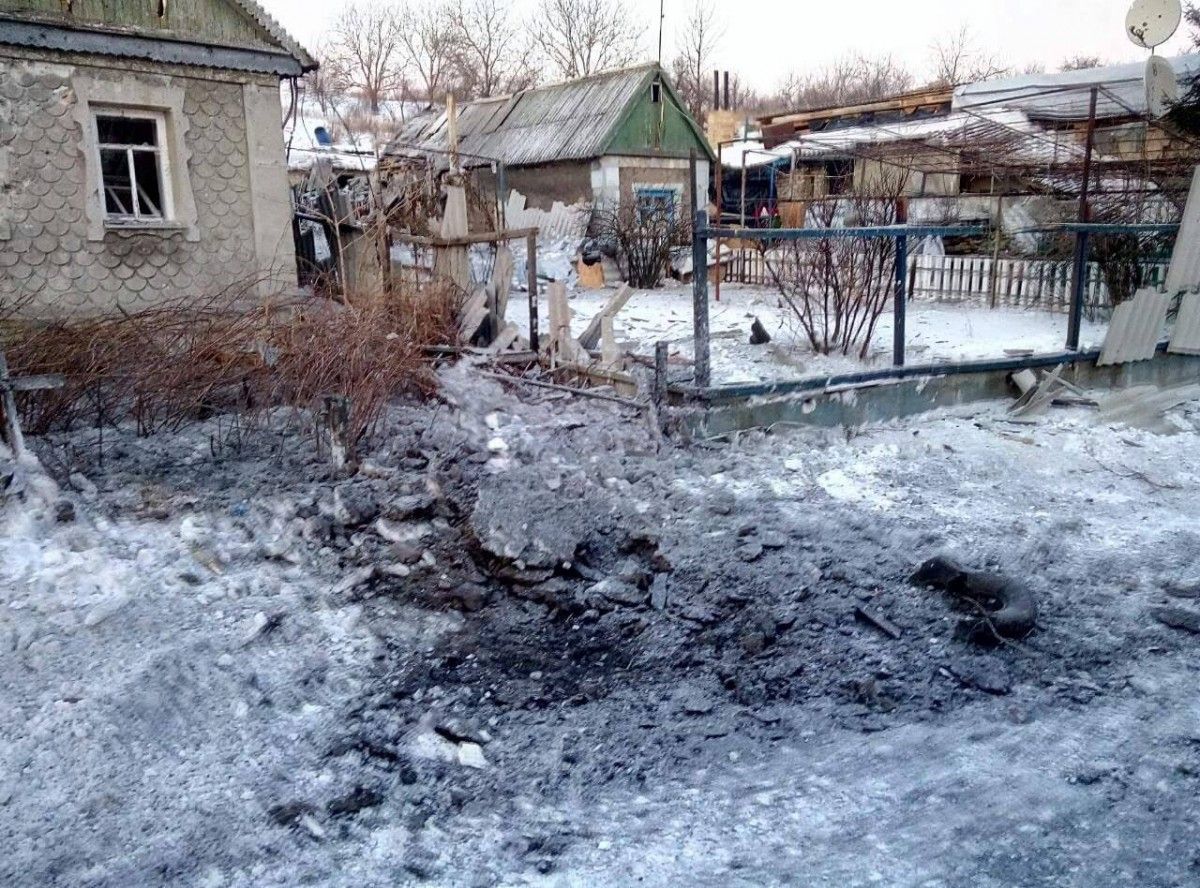 Facebook / Vyacheslav Abroskin
"The old part of the town is under their aimed fire. Only this night, three civilian houses on Kolosova Str. and Lermontov Str. were destroyed in a shelling," Abroskin said, adding that civilians were fortunately uninjured in the attack.
"An area near the industrial zone came under fire. As a result of explosions of shells on Levanevskoho Str., Soborna Str., and Lermontova Str., eight houses were damaged by shrapnel. Rooftops, walls, and windows suffered considerable damage," the press service of the National Police in Donetsk region reported.
Read alsoATO HQ: 49 militant attacks, 1 KIA, 3 WIA in last dayA house on Kolosova Str. was completely burnt down in a direct hit. According to preliminary information, there were no casualties.
In all cases, Avdiyivka police department initiated criminal proceedings under Part 2 Article 258 (terrorist act) of the Criminal Code of Ukraine.